'Guardians of the Galaxy Vol. 2' Empire Cover: Neon Nights In The Cosmos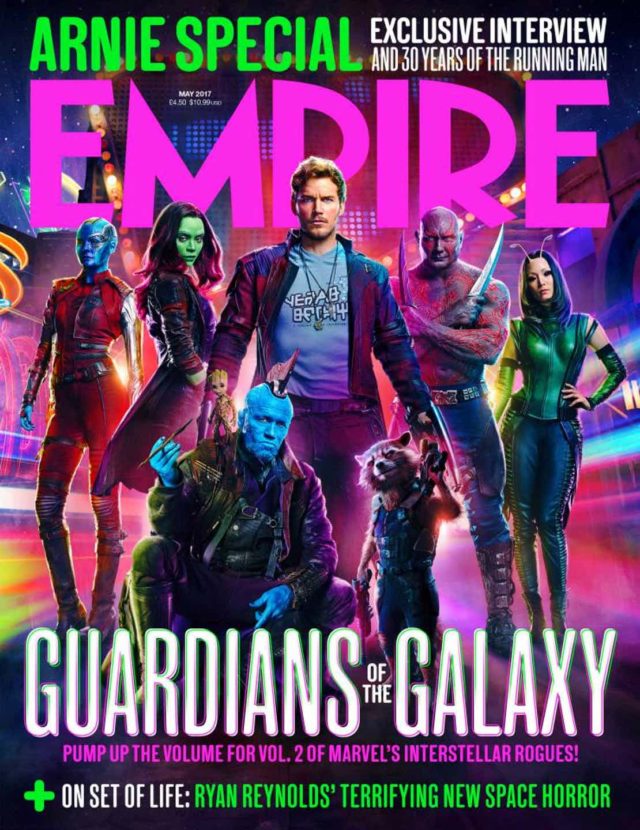 New cover of Empire features the Galactic Squad in its newest iteration. Neat? Sure! I don't know. I just really want this fucking movie.
For its sequel, "Guardians of the Galaxy Vol. 2" has added a few new faces to its lineup. In addition to returning Guardians Star-Lord (Chris Pratt), Gamora (Zoe Saldana), Drax (Dave Bautista), Rocket (Bradley Cooper) and Groot (Vin Diesel), the sequel will see Nebula (Karen Gillan) and Yondu (Michael Rooker) join the squad along with newcomer Mantis (Pom Klementieff).

The latest issue of Empire features plenty of "Guardians" content, including a cover that features a new look at the team's expanded lineup. The colorful cover features team leader Star-Lord at the center, flanked by Guardians old and new.