'Super Mario Bros.' Movie Getting Limited Edition Blu-Ray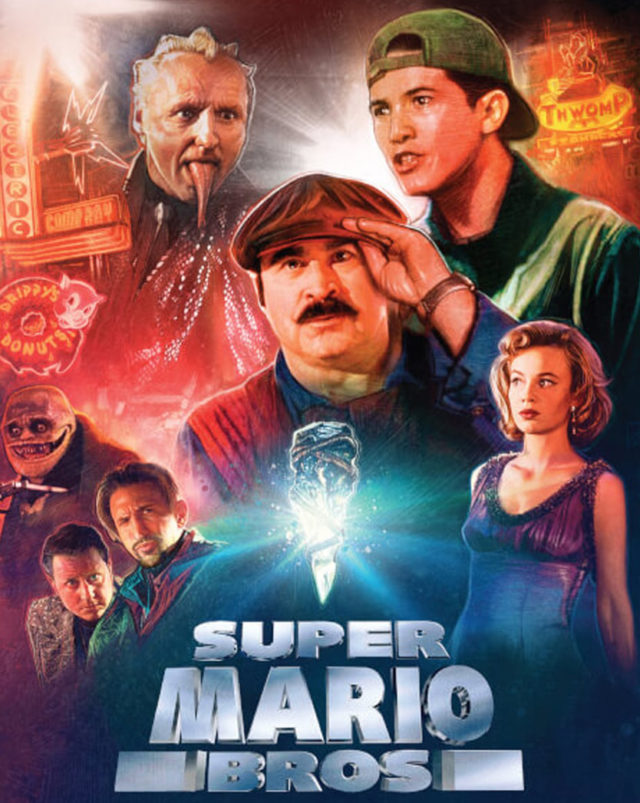 The Super Mario Bros. movie is getting a limited edition Blu-Ray. Oh man. I was just talking about this movie with my dad a couple of weeks ago. It was horrible — but I was young and loved it. It was horrible — but he was convinced (probably rightfully) that the actress was a babe to placate fathers taking their kids to the movies. Now! We can relive this experience, together, but maybe the actress will placate me as well? Bonding, man, over breasts. As well-established a tradition as any.
Starring Hoskins and John Leguizamo, "Super Mario Bros." follows Brooklyn plumbers Mario and Luigi, who discover a parallel world populated by the intelligent descendants of dinosaurs hurled into an alternate dimension when a meteor struck the Earth millions of years ago. Mario and Luigi must battle the evil King Koopa and his Goomba Guards, free Princess Daisy, and save all of mankind.

The film was a massive flop, and reportedly led to Nintendo's resistance to licensing its video game properties for adaptation. Rotten Tomatoes lists the movie has having received positive reviews from 15 percent of critics. It was included on Roger Ebert and Gene Siskel's list of worst films of 1993.

The Steelbook edition will include a new 60-minute documentary featuring new interviews with co-directors Rocky Morton and Annabel Jankel, producer Roland Joffe, actors John Leguizamo and Richard Edson and writer Parker Bennett, as well as archival interview with Hoskins and producer Jake Eberts. The original electronic press kit and storyboard galleries will be included in the bonus features.