Kojima Productions' Mascot Available For Pre-Order As $2,000 Statue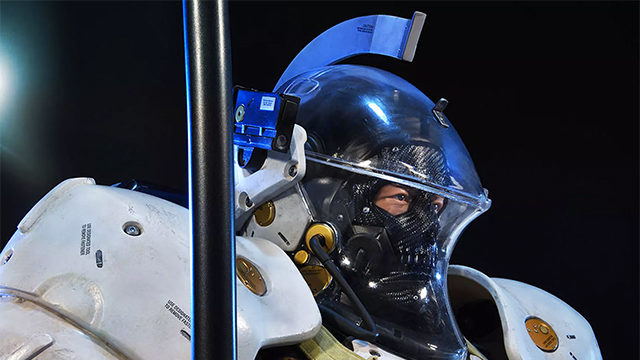 Peak Kojima: having an official mascot for his production house. Peakier Kojima: selling said mascot as a fucking $2,000 statue.
Ludens, the spacefaring mascot of the new Kojima Productions, can be yours in deluxe, half-scale size for just $1,999.99, thanks to high-end collectibles maker Sideshow Collectibles and Prime 1 Studio.

The statue, which ships in early 2018, is just one of the many physical versions of Ludens in the works. Kojima Productions has also partnered with toymakers Good Smile Company and 1000 Toys to make cute and realistic versions of Ludens, respectively, that are considerably more affordable.

Prime 1 Studio's sculpt of Ludens stands about 63 inches tall, including his base and flagpole carrying the Kojima Productions flag, and features LED lighting in its helmet. The half-scale statue will be limited to 150 units and will be signed by Hideo Kojima himself. Sideshow says it will ship sometime between January and March 2018.