Watch: Darth Vader's Big 'Rogue One' Scene Remade In LEGO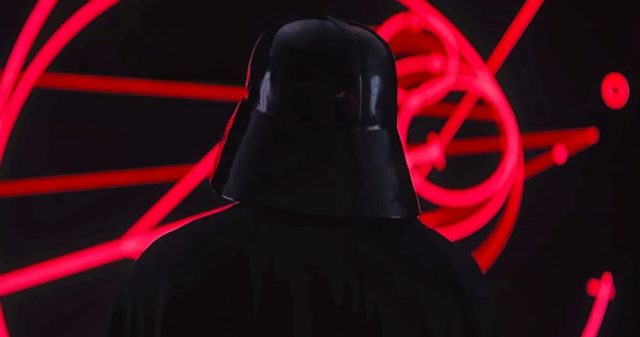 I'm pretty whatever about Rogue One. But man, of course *that* Darth Vader scene made my fanboy geek-prostate explode. Now! Now it's been remade in LEGO.
If you're itching to re-watch the final scene of "Rogue One" that has everyone talking — before the film comes out digitally and in stores next year — you're in luck, as YouTube user "Lego Man" has created the scene with LEGO.

Using solely LEGO blocks, Lego Man made a frame-by-frame recreation of the movie's final scene, which sees Darth Vader board the Rebels' capital ship and unleash the power of the Force on the unsuspecting soldiers as they attempt to escape with the Death Star plans. The scene ends right as Vader watches the rebels escape into hyperspace.

Lego Man has recreated several scenes from "Rogue One," including the official movie trailer, and the Battle on Scarif. The user has also recreated scenes from "Star Wars: The Force Awakens," and other genre movie fare, such as "Captain America: Civil War."

Take a look at Lego Man's brilliant "Rogue One" recreation below, and stop by the creator's official YouTube page for more of his LEGO-inspired videos.