Cyborg is going to appear in 'The Flash' movie. Could be Dope!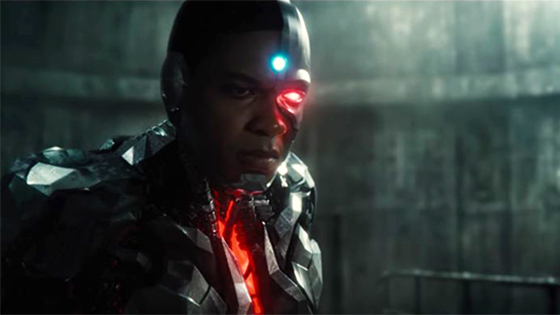 Get it? I'm just calling everything about The Flash movie Dope, because it's got the same director and actress. So shitty puns, man. Shitty puns straight everywhere. Seriously though. Cyborg is in the movie. Cool? Not cool? I don't know, but I remain optimistic about the film.
Cyborg (Ray Fisher) will reportedly make an appearance in the Ezra Miller-led"Flash" film, which is expected to hit theaters a few months after the duo's first team-up in "Justice League."

According to Variety, the capacity of Cyborg in the film is unknown, so it's possible the appearance could only be a cameo.

Fisher's Cyborg first appeared in a small portion of "Batman v Superman" that signalled presence of other meta-humans on Earth, and the eventual formation of the Justice League. The character is set to star in his own film, currently slated for 2020. Miller's Flash, who also showed up in "Batman v Superman," appeared very briefly in a cameo opposite Jai Courtney's Captain Boomerang in "Suicide Squad."

Directed by "Dope" helmer Rick Famuyiwa, "The Flash" races into theaters on March 16, 2018.