'Mass Effect' Trilogy Remaster teased by Electronic Arts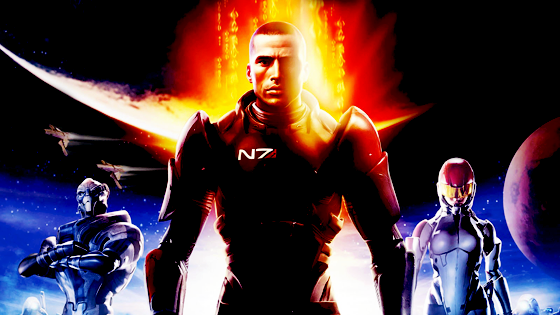 Once again, people around the Mass Effect franchise are teasing a remake of the original trilogy. I'm going to level with you: I 100% believe a remake is coming, and the only reason it has not been released yet is because it's going to be strategically timed to prime the gaming psyche before the release of Mass Effect: Andromeda. Also, for what it's worth: I would pay inordinate amounts of money to have a remade trilogy in my greasy paws right now. Fuck.
Electronic Arts executive vice president Patrick Soderlund discusses video game remasters, teasing that remastered versions of the Mass Effect games are in development.

One of the most popular series of the last generation was the award-winning Mass Effect trilogy from BioWare and Electronic Arts. With Mass Effect: Andromeda not set to launch until 2017 at the earliest, fans of the franchise have been clamoring for the original games to be remastered for current-generation hardware to help tide them over. While EA has been dismissive of remasters in the past, it's now been teased that the first three Mass Effect games are finally coming to PS4 and Xbox One.

EA executive vice president Patrick Soderlund hinted as much in an interview with Game Informer at gamescom. Soderlund said that he couldn't make an official announcement just yet, but fans shouldn't be too surprised to see the Mass Effect trilogy remastered at some point in the future. Soderlund said, "The honest answer is that we are absolutely actively looking at it. […] you can expect us most likely to follow our fellow partners in Activision and other companies that have done this successfully."

Like EA, Activision has been reluctant to remaster its classic games in the past, but that appears to be changing. This year alone Activision has released remasters or ports of seventh generation games onto new-gen hardware, including High Moon's Transformers games, Deadpool, and more.