Official Look: 'Daredevil' Season 2 costumes for Murdock, Punisher, Elektra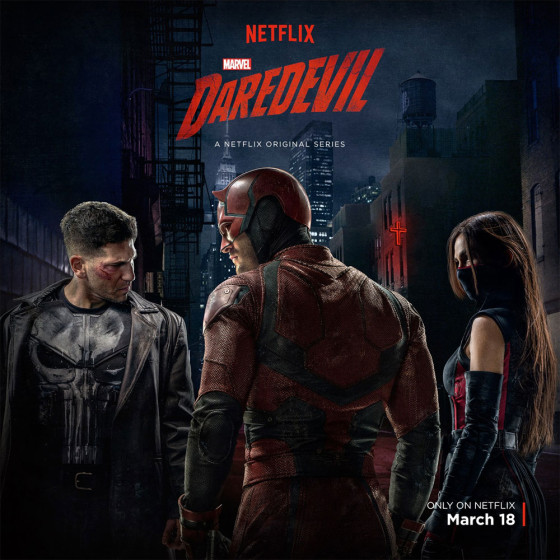 "Daredevil's" second season won't just see the return of the Man Without Fear to Netflix, it'll also see the debut of two more Marvel mainstays: Punisher and Elektra. All three characters have been at the forefront of Marvel and Netflix's marketing, with Punisher and Elektra each getting starring roles in different trailers. Now the official "Daredevil" Twitter has released a new promo photo for "Daredevil's" second season that features all three characters standing side by side.

The photo contains the best looks to date of Punisher and Elektra's most likely final looks; this is the first time we've seen Jon Bernthal sport Punisher's iconic skull logo, and Elektra's outfit is more complex than the jeans and sleeveless shirt Elodie Yung was previously seen wearing.