Zack Snyder teased "The Flash" costume in pic with Jason Momoa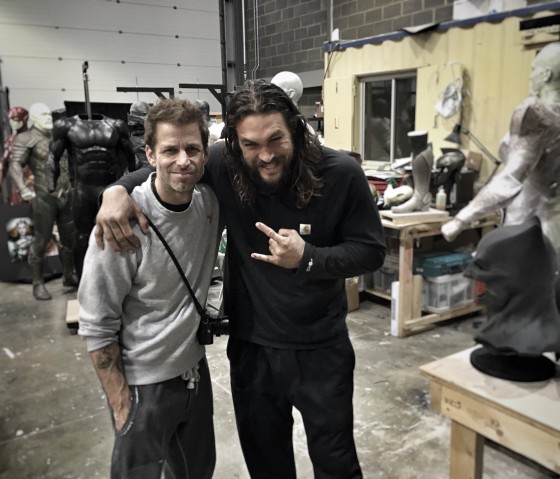 Do you see it? Batman v Superman and Justice League director Zack Snyder posted the above photo on his Twitter account Monday and, in the back left corner, revealed our first look at the new Flash costume.

Snyder's photo (with Aquaman himself Jason Momoa, at Leavesden Studios in England) comes hours after news broke that his Justice League film will start filming on April 11, about two weeks after Batman v Superman: Dawn of Justice hits theaters. Justice League, which will be broken into two films, is likely to be the first place we get a good look at Ezra Miller as The Flash. (Other rumors say he'll make a brief appearance in Batman v Superman, but it might be just a quick shot.) That'll be followed by a Flash solo film March 16, 2018.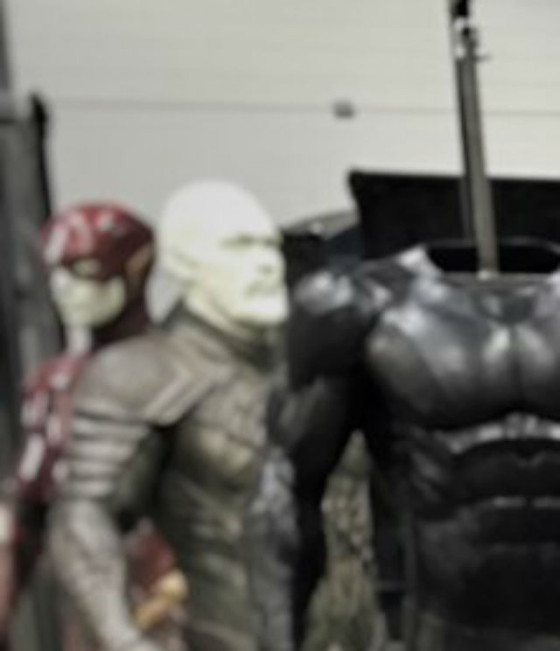 The costume looks brighter and glossier than Grant Gustin's on the current TV show, and feels very different from the dirty, darker-toned costumes we've seen on Batman, Wonder Woman, Aquaman, and Superman.

That's definitely Aquaman's suit to the right of the Flash. But is that another Batsuit next to that? Cyborg? There's definitely a Bat cowl on the far right table. Is that Nightwing's helmet in the back? Who is the character with the bald head? Is that Mera concept art on the floor? Snyder is definitely screwing with fans here. And we love it.