New 'Warcraft' Poster: Do You Like Obvious Imagery?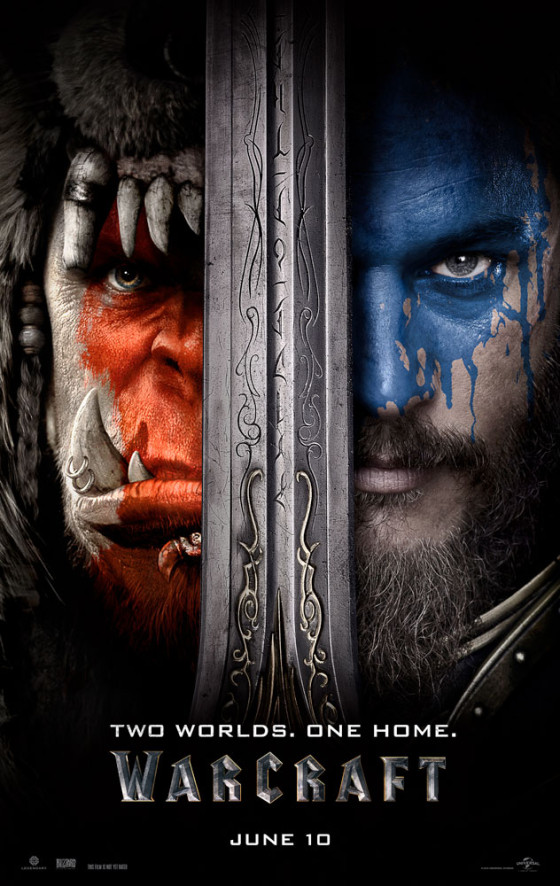 This movie is going to bomb. No matter how good it ends up, this $4550 million dollar CG-fest isn't going to have mass appeal. Or really, any appeal. I'm just saying. Mark me.
"Warcraft" looms ever closer with a new official poster for the film, which features a human and an orc on opposite sides of an elaborately carves sword. In addition to the new poster, director Duncan Jones also confirmed via Twitter that the first "Warcraft" trailer would drop on Friday, November 6.

The poster arrives on the heels of a series of stills featuring stars Travis Fimmel ("Vikings") as Sir Anduin Lothar, Toby Kebbell ("Fantastic Four) as leader of the orcs, Durotan, and Robert Kazinsky ("Pacific Rim") as the character Orgrim Doomhammer.

Directed and co-written by Duncan Jones ("Moon," "Source Code"), "Warcraft" focuses on the initial interactions between humans and orcs. Opening June 10, 2016, the film also stars Dominic Cooper, Ben Foster, Ruth Negga, Clancy Brown and Daniel Wu.