New Xbox One Dashboard and Backwards Compatibility dropping November 12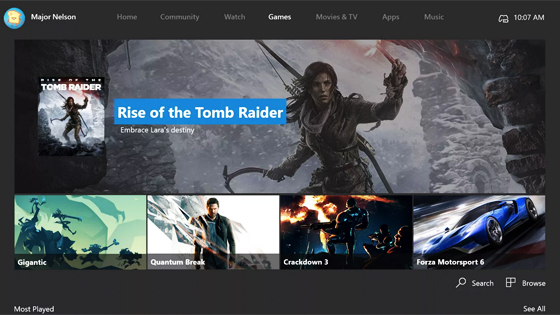 It really chaps my ass that PS4 ain't getting backwards compatibility. It really chaps my ass that Xbox One is getting backwards compatibility. This despite the fact that I friggin' own an XB1. And come November 12, I'll be able to rock a new dashboard and Xbox 360 games on my aforementioned MicroConsole.
Microsoft will officially release its revamped dashboard for the Xbox One and Xbox 360 backward compatibility for its current console on Nov. 12, Xbox head Phil Spencer announced today during a livestream.

The update will go out to all Xbox One owners.

The Xbox One's new user interface, dubbed the New Xbox One Experience, and support for select Xbox 360 titles have been available to some console owners as part of Microsoft's preview program since September. Microsoft promises that the new Xbox One UI will offer faster performance and improved ease-of-use, as well as tighter integration with Windows 10.

Microsoft says that more than 100 Xbox 360 games will be playable on Xbox One via backward compatibility at launch. That includes Xbox 360 classics like the Gears of War series, Mass Effect, Viva Piñata, Geometry Wars and Borderlands. A list of currently supported Xbox 360 games is available at Xbox.com.