Retailer goes to bat for Hideo Kojima in their store's 'Metal Gear Solid 5' promotional materials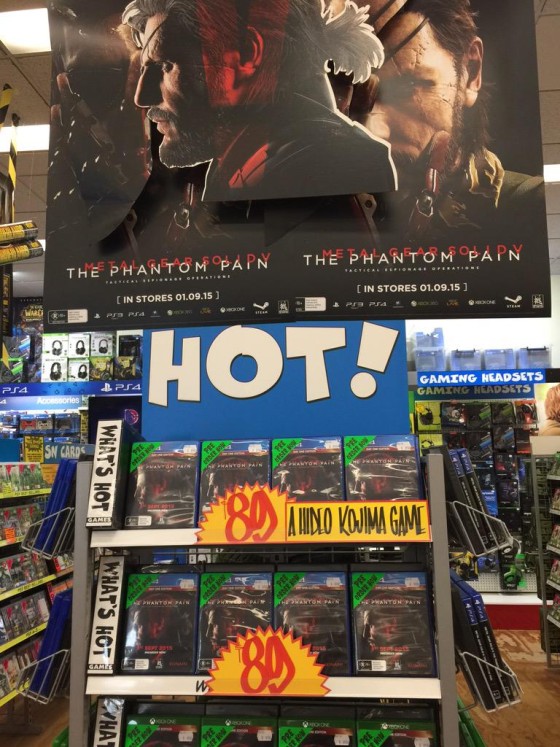 Jasmin Lee is fighting the good fight for Hideo Kojima. The Auteur's name was been scrubbed from all of Metal Gear Solid 5's promotional materials. Its box art. Its website. Everything. This as the result of a seeming break-up with publisher Konami. Well! As I said. Jasmin Lee is fighting the good fight. Reminding the world at her store that it was HIDEO who is the mind behind this last magnum opus.
Well, at least someone — it appears to be an employee of an Australian retailer — is willing to acknowledge what Konami is not: That Metal Gear Solid 5: The Phantom Pain, is a Hideo Kojima game.

Konami has been KGB'ing Kojima from its official websites and promotional materials, portending a split that will almost certainly be formalized once MGS5 launches in a little more than a week. Fans of the series rightfully find this a little alienating, and some store workers have taken it into their hands to correct the record.

This picture, taken in Sydney, Australia, on Wednesday isn't the first example, but it is one that Kojima himself retweeted, leading to an enormous viral spread for a tweet from a person with a few hundred followers.