Pixar has announced its Dia de los Muertos film, 'Coco', by the 'Toy Story 3' team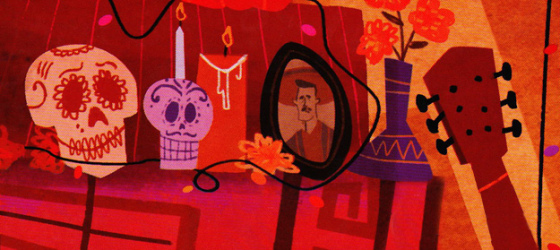 Pixar is finally letting us in on its long-in-development Dia de los Muertos movie. At D23, the company officially unveiled the movie, known as Coco.
Not content to let parent company Disney have all the fun at D23 Expo, Pixar's John Lasseter officially announced "Coco," the previously untitled Día de los Muertos-inspired film from director Lee Unkrich and producer Darla K. Anderson who worked on the acclaimed "Toy Story 3″ together.

"Unkrich," who inspired tears of many kinds in "Toy Story 3," called the story "fun yet powerfully emotional.

The film focuses on Miguel, "a spirited 12-year-old boy" growing up in rural Mexico. His actions begin a chain of events tied to an ancient mystery, one that "forever changes his fate."

While no other details were made public at D23, in latino folklore "coco" often refers to a spirit of some kind, akin to a bogeyman. Whether this will actually affect the plot of "Coco" remains to be seen at this point.