'Episode VIII' News: Benicio del Toro thinks his role in film is happening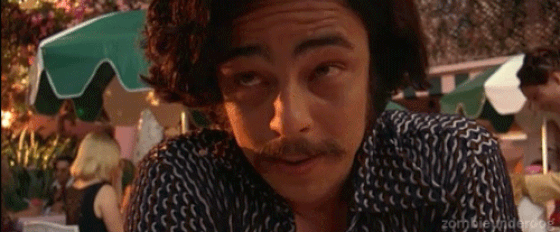 Futz yeah! Remember that rumor from last month (or so) that had pegged Benicio del Toro as the villain in Episode VIII? Well. We still don't know who del Toro will be playing, but it sure seems like the actor is going to be getting up in the Star Wars franchise.
Benicio del Toro recently shared an update on his Star Wars: Episode VIII casting progress with ET Online, saying, "I can't tell you much about it but I think that it might happen. It looks like it's gonna happen so I'm very excited."

del Toro, whose prolific work includes movies like Fear and Loathing in Las Vegas, Guardians of the Galaxy, Sin City, and The Usual Suspects, would be taking on the villain role in Episode VIII. Theorize all you'd like about what this means about the arc and overall storyline of this trilogy, but frankly, the idea of having del Toro play a villain is fantastic given his undeniable skill at playing the bad guys. Not only is he a fantastic actor, he lends even more diversity to a galaxy that was once so, so homogenous.

Joaquin Phoenix was apparently rivaling del Toro for the role. Phoenix would also make a pretty good choice, to be honest, but personally speaking, del Toro is the man for this role.