Benicio Del Toro offered 'Star Wars: Episode VIII' villain role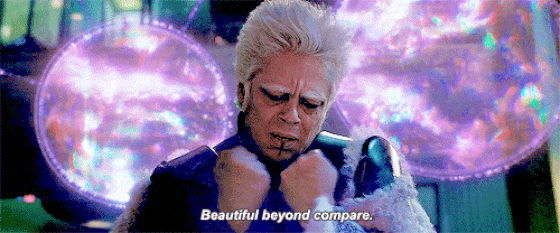 I could fuck with this. Hard.
Now that we know not only the major cast members for Star Wars: The Force Awakens, but also their character names and some of the ways they fit into the story, it's time to actually see that film, right? Well, yes, but because LucasFilm is already moving forward with not only the first Star Wars Anthology film, but the next proper episode in the series, we also have Episode VIII news to contend with.

The first new bit of information about that movie is that Benicio del Toro has been offered the Star Wars Episode VIII villain role. Whether he'll take it or not remains to be seen, and precisely how he fits into the story's overall span remains unknown. What we do know is below.

The Wrap reports. Del Toro, of course, has already been in one big movie that falls under the current Disney umbrella, as he played The Collector in Guardians of the Galaxy. He was presumed at one point to return for Guardians of the Galaxy Vol. 2, but some comments have suggested he might not end up in James Gunn's sequel.

And we don't know much about Star Wars Episode VIII other than the fact that Rian Johnson wrote and will direct, with a planned release date of May 26, 2017. Ram Bergman, who worked as producer on Johnson's films Brick, The Brothers Bloom, and Looper, will also be a producer on Episode VIII.