Drew Struzan's 'Star Wars: The Force Awakens' Poster: Finn got himself a laser sword!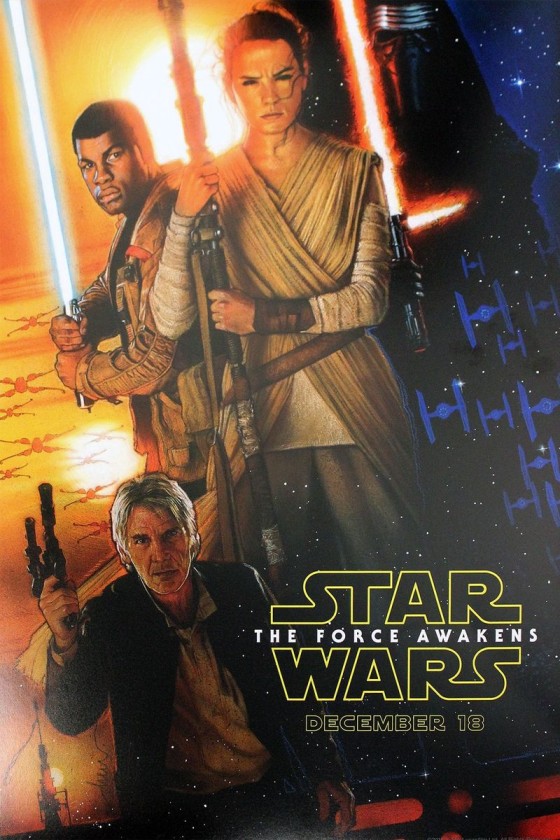 Oh, this makes me tingle so much.
Legendary movie poster artist Drew Struzan has been a part of the "Star Wars" universe since the 1978 re-release of the original film. With "Star Wars: The Force Awakens" — the franchise's long-awaited Episode VII — on the way in December, Struzan has painted a new poster for the film, revealed Saturday during D23's "Worlds, Galaxies, and Universes: Live Action at The Walt Disney Studios" presentation.

It's a newsworthy image, too, showing John Boyega's Finn (seen as a Stormtrooper in early glimpses thus far) wielding a lightsaber for the first time. Also featured: Rey (Daisy Ridley), Kylo Ren (Adam Driver) and Han Solo (Harrison Ford, duh). Here it is, as shared by IMAX on Twitter.