Chris Pine in talks to join 'Wonder Woman' as character's love interest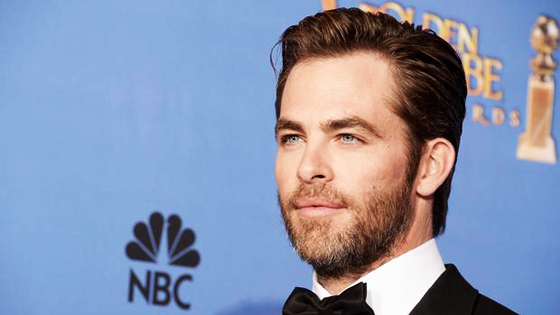 An actor IDGAF about is joining a movie I don't have much faith in. How you taking this news?
Warner Bros.' upcoming "Wonder Woman" film looks close to adding a major name to its cast: Variety reports that "Star Trek" franchise headliner Chris Pine is "in negotiations" to join the production as Steve Trevor, the DC Comics icon's frequent love interest.

Steve Trevor has existed in comic book history as long as Wonder Woman herself, both debuting in 1941's "All Star Comics" #8. Created by William Moulton Marston and H.G. Peter, the character is a regular fixture in most versions of the character, traditionally depicted as a military hero. In the '70s "Wonder Woman" TV series, the character was played by Lyle Waggoner.

This would mark entry into another major franchise for Pine, who stars as Captain Kirk in Paramount's "Star Trek" films, the third of which is expected to start production soon. WB's big-screen Wonder Woman, Gal Gadot, will first be seen in the role in next spring's "Batman v Superman: Dawn of Justice."

Variety states that earlier rumors connected Scott Eastwood to the role, but he opted instead for a guaranteed "Suicide Squad" supporting part rather than testing for "Wonder Woman."

Directed by Patty Jenkins and starring Gadot in the title role, "Wonder Woman" is scheduled for release on June 23, 2017.