Downey Jr. says big movie announcement coming in eight days, drops Iron Man character poster for 'AoU'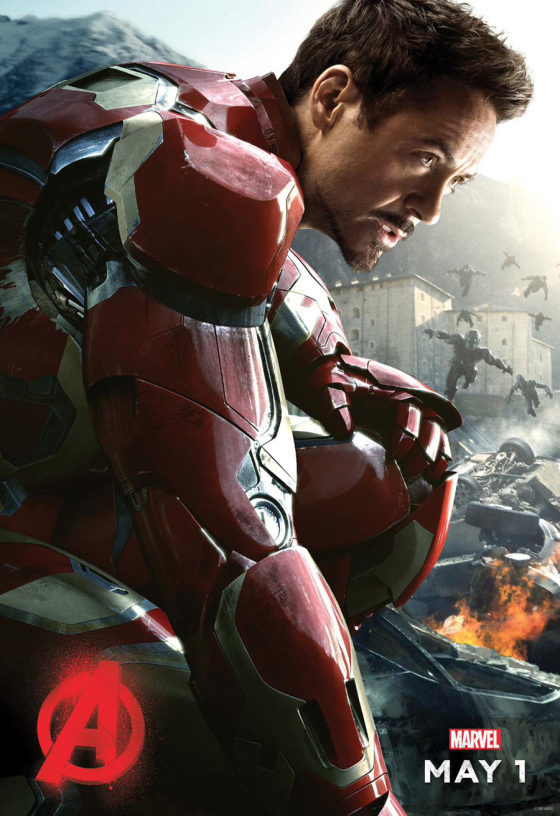 Robert Downey Jr hung a double-whammy on the masses today. First the actor dropped an Iron Man character poster for Avengers: Age of Ultron. Neat enough, right? But then the good lad followed up that magnanimity up by announcing…a Marvel announcement. Apparently Marvel Studios is dropping some announcement in eight days, and like. If this isn't web-shooter related, I'll be shocked.
Robert Downey Jr. took to Twitter on Wednesday morning to share a new poster for "Avengers: Age of Ultron," this one specifically focused on the character he's made famous since 2008, Iron Man/Tony Stark. Given how these things typically go, a series of subsequent character posters is likely to follow, following Tuesday's reveal of the first team poster for the upcoming Marvel Studios film.

Even more tantalizingly, Downey's tweet included the promise of a "big announcement in 8 days," one that's presumably Marvel Studios-related. With Downey appearing in 2016's "Captain America: Civil War" and the predominant speculation that film will be the one where the new big-screen Spider-Man makes his Marvel Studios debut, it's easy to guess it may have something to do with Spidey — but it's just a guess for the next 192 hours or so, until the announcement is revealed.
This gotta be a Spider-Man announcement, right? Casting? Something?