'Community' and 'Parks and Rec' director Rob Schrab helming 'LEGO Movie' sequel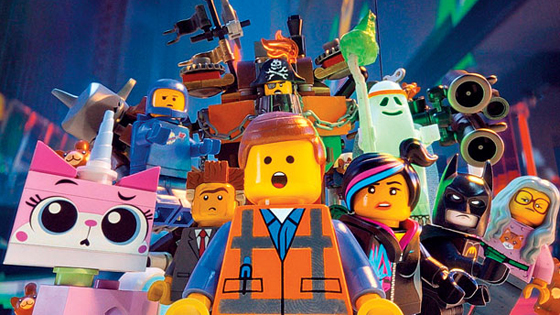 The LEGO Movie has gotten itself its director. While the original directors Phil Lord and Christopher Miller will be writing and producing the movie, it's Rob Schrab behind the lens. Or uh, whatever it is you call the lens equivalent for an animated movie. You may konw Schrab from his work directing episodes of Park and Rec and Community. Or if you're a next-level boss, you'll recognize Schrab as the creator of Scud: The Disposable Assassin.
"The LEGO Movie" sequel has its director: According to multiple sources including The Hollywood Reporter and Deadline, TV comedy veteran Rob Schrab is officially on board for the film.

The "LEGO Movie" follow-up — tentatively expected for some point in 2018 — will be Schrab's feature film directorial debut. He's directed multiple acclaimed TV comedies, including episodes of "The Sarah Silverman Program," "Parks and Recreation," "Childrens Hospital," "The Mindy Project" and "Community" — where he directed last year's mostly-animated "G.I. Joe" homage "G.I. Jeff," plus episodes from its forthcoming sixth season. Schrab is a longtime collaborator of "Community" creator Dan Harmon — the two co-wrote the animated film "Monster House" and cult-favorite failed pilot "Heat Vision and Jack," along with co-founding Channel 101.phi

Schrab's also known to indie comic book fans as the creator of "Scud: The Disposable Assassin," which ran from 1994 to 1998 with a four-part finale in 2008.

2014's original "LEGO Movie" was a critical and financial success, attracting widespread acclaim and grossing $468.8 million worldwide. "21 Jump Street" duo Phil Lord and Christopher Miller directed the first installment, and will return as producers for the second.
Sounds fucking good to me. With L&M helming the writing and producing, and Schrab an established talent, I got high hopes for this sequel. How about you?