'Blade Runner' sequel being helmed by Denis Villeneuve, director of 'Enemy' and 'Prisoners'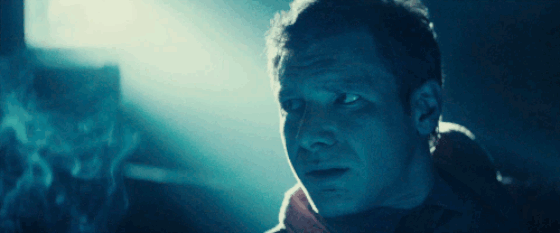 Call me a replicant and send me to work in the Salt Mines upon Planet Priapism. With one gnarly directorial acquisition the people behind Blade Runner 2: Han Solo's Revenge have gotten me to care about the movie.
Variety reports that director Denis Villeneuve is in talks to helm the Blade Runner sequel that will see Harrison Ford return to the noir sci-fi franchise he appeared in back in 1982. This word apparently comes directly from the studio, so seeing Villeneuve in the director's chair is a lock. He previously came to fame for directing Prisoners and most recently worked with Jake Gyllenhall on the incoming thriller Enemy.

"We are honored that Harrison is joining us on this journey with Denis Villeneuve, who is a singular talent, as we experienced personally on Prisoners," Alcon's Andrew Kosove and Broderick Johnson said in a statement. "[Writers Hampton Fancher and Michael Green], with Ridley Scott, have crafted a uniquely potent and faithful sequel to one of the most universally celebrated films of all time, and we couldn't be more thrilled with this amazing, creative team."

Original director Scott confirmed he would not direct the sequel last year, though he remains involved as a producer. The Blade Runner sequel is expected to film later this year.
Enemy and Prisoners are two of my fave flicks of the past couple of years, and Villeneuve has deeply entrenched himself in my heart as a goddamn budding powerhouse. Sign me up.