'Episode VII' Rumors: This is Gwendoline Christie's role?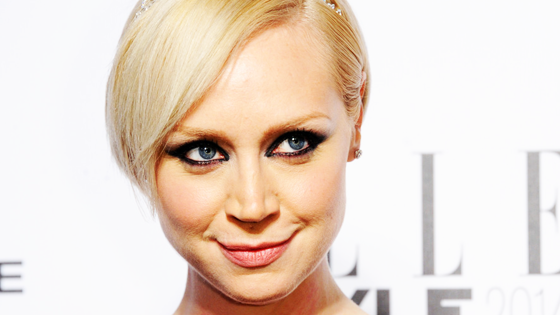 Ya'll smart enough to know the Space-Ship Omega, beclad in seminal fluids and Star Wars figures, wasn't going to go a day without an Episode VII rumor. The latest one (which frankly I thought was already covered by The Big Sites?) pertains to Gwendoline Christie's role.
Badass Digest is churning the rumor mill again with unverifiable Star Wars announcements from an anonymous source, but if this one doesn't turn out to be true, I'll be sorely disappointed. As always, if you want Episode VII to be chock full of surprises, stop reading now. Here there be spoilers.

According to Digest, Christie will be playing the role of an Imperial Officer, a part allegedly originally intended for a man (Digest hypothesizes Benedict Cumberbatch may have once been in the running for the part. I can see it). If earlier rumors about the plot are to be believed, Christie's character will be charged with tracking down a rogue stormtrooper formerly under her command, played by John Boyega.

If the idea of a towering Officer Tarth isn't sufficiently exciting for you, the anonymous source also claims Christie has been training with a lightsaber. Again, at this point all of these details are just speculation, but I'm so tickled by this perfect casting that I want to believe, if only for a little.