ABSURD: 'RESIDENT EVIL' composer is a fraud. Also may not be deaf as he claimed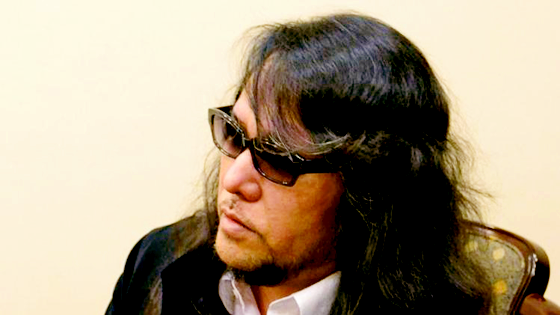 Ridiculous news the last couple of days. For starters, the dude who "composed" the score for some prominent Capcom games turns out to have…not composed them. He was lauded at the time for crushing these soundtracks despite having gone deaf. Now the winds of truth have blown in, and it turns out the dude hired a ghostwriter for the scores. Oh, and he may not be deaf.
Mamoru Samuragoch* has been called "Japan's Beethoven." Even as he went deaf, Samuragoch continued to compose scores for video games like Resident Evil and Onimusha. This week, he revealed that he used a ghost composer.

A gifted musician, Samuragoch had a degenerative hearing condition that left him completely deaf by age 35. However, as AFP points out, he continued to release work, such as "Symphony No.1 Hiroshima," a tribute to those killed in the atomic bombing. His scores for the DualShock version of Resident Evil Director's Cut, released in 1998, and Onimusha, released in 2001, were popular among gamers.

"I listen to myself," Samuragoch told Time Magazine in 2001. "If you trust your inner sense of sound, you create something that is truer. It is like communicating from the heart. Losing my hearing was a gift from God." In that same interview, he said he lost his hearing completely while composing the Onimusha score.

Earlier today, respected news broadcaster NHK reported that Samuragoch confessed to hiring another composer in writing his most iconic works. "NHK has reported on him in news and features programmes but failed to realise that he had not composed the works himself, despite our research and checking," the NHK news anchor is quoted as saying by AFP.P

"I started hiring the person to compose music for me around 1996, when I was asked to make movie music for the first time," said Samuragoch. "I had to ask the person to help me for more than half of my work because my ear condition got worse."
[cont]
Today in Japan, Takashi Niigaki, the admitted ghost writer/composer for Samuragoch, held a press conference in which he told his side of the story. As reported by Gadget Tsuushin: "For 18 years, I wrote songs for [Samuragoch]. I was a co-conspirator."

Samuragoch is famous for being a deaf composer. On the issue of his handicap, however, Niigaki revealed that he believed Samuragoch could still hear. The relevant Q&A between Niigaki and reporters is as follows:

Reporter: [Samuragoch] has said that he cannot hear, but was there ever an incident where you doubted this fact?

Niigaki: From the first time I met him, I never felt that his hearing was impaired.

Reporter: You said you never felt that his hearing was impaired. Could you elaborate?

Niigaki: He listened to a tape I recorded and gave me instructions accordingly.

Reporter: As to [Samuragoch's] hearing, how did it seem like to you?

Niigaki: We held normal interactions.

Reporter: Then why do you think [Samuragoch] went with that?

Niigaki: At first, he indicated that his hearing was deteriorating to me as well. But during our interactions, he returned to normal.

Reporter: Didn't [Samuragoch] attempt to hide it at all?

Niigaki: He said that this (that he couldn't hear) was how he was going to proceed.

According to Niigaki, he composed 20 songs for Samuragoch over 18 years, and received around seven million yen (US$ 68,950) for his work. 

Niigaki admitted to having doubts about the whole affair, but when he approached Samuragoch to put an end to it, Samuragoch threatened to kill himself. Niigaki finally decided to blow the whistle when he learned that figure skater Daisuke Takahashi would be performing at the 2014 Winter Olympics using music that was credited to Samuragoch.
Well then! Perhaps wrongly, what I take away most from this is that a ghostwriter for a video game soundtracks gets to call a press conference. I mean, I can't see that happening over here. Love it.