EVANGELINE LILLY up for 'ANT-MAN' female lead. Hell yeah.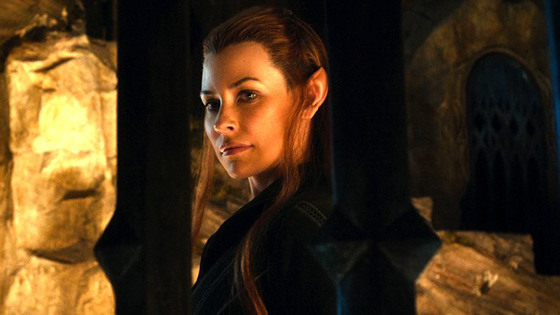 Despite being in the middle of a miserable, underdeveloped, brutally shoehorned love triangle, I enjoyed Evangeline Lilly in that disastrous riot of suck that was the second Hobbit movie. Whew! Holy run-on sentence! So with that in mind, you say she's up for the female lead in Ant-Man? I say fuck yeah! And it could be Wasp? Double fuck yeah.
Briefly: While her turn on Lost should have been an instant star-making situation, it has taken a couple extra years for Evangeline Lilly to be established as a movie presence. (Or for her to decide to take roles; she's likely had all the opportunity you'd expect her to be offered.) Her role in The Hobbit: The Desolation of Smaug may have done the trick, however, and now Lilly is in early talks to join the cast of Edgar Wright's Ant-Man.

THR says she would be the female lead, but doesn't specify the role. The trade only says it would not be a one-off gig. In other words, the headline could be "Evangeline Lilly joins the Marvel Cinematic Universe." She must be playing a version of Wasp, which would put her in a prime spot for the third Avengers film.

Also cast are Michael Douglas, as Dr. Hank Pym, and Michael Pena. Ant-Man is set for release on July 17, 2015.