Jesse Plemons (METH DAMON) considered for 'EPISODE VII' LEADING ROLE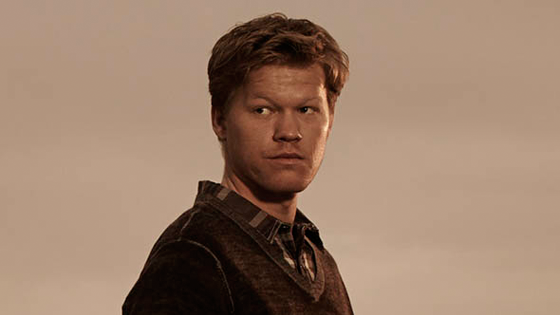 Meth Damon! Jesus Christ! That scary, dead-eyed motherfucker! He's seriously going to be considered for a leading role in Episode VII? I mean the kid has chops as long as he's playing a dead, sociopathic, terrifying fucker. Like, but, a Skywalker?
After playing eye-catching roles in Friday Night Lights and Breaking Bad, you might have had a feeling that Jesse Plemons was ready to bust out in a big way. Now it seems that breakout potential could take him to a galaxy far, far away.

The Wrap reports the actor is being eyed for one of the major leads in J.J. Abrams' highly anticipated Star Wars Episode VII. Plemons has not yet been cast but is in what the source believes to be the final stages of the casting process. He's considered by insiders to be a leading contender.

According to The Wrap, "Plemons has already taped an audition that was well-received by those involved in the casting process, and he'll be flying in to Los Angeles from Austin, Texas for a second audition that will bring him face-to-face with Abrams."

There's no word on exactly who Plemons would play but he certainly resembles Mark Hamill, suggesting he could be a young Skywalker. Rumor has it the film will center on three young leads, two boys and a girl, and maybe Plemons will be one of those.

Ever since the early days of Friday Night Lights there was always been something magnetic about Jesse Plemons. He has a quiet confidence about him, as well as a certain vulnerability that makes him incredibly relatable. But, as he proved in the final few seasons of Breaking Bad, he also can be incredibly menacing. Then he can wrap all that up in a complicated package.  He's a great actor and, if Abrams goes this way, would make a worthy addition to the franchise. (And this would continue Bad Robot's minor trend of looking to Friday Night Lights for casting, as seen before with Kyle Chandler going to Super 8 and Minka Kelly inAlmost Human. FNL's Michael B. Jordan has also been rumored for Episode VII.)

[/Film]
What do you folks think? I'm not actually opposed to the idea. But yeah, surprised. Whatever.