RAFAEL GRAMPA'S rendition of THE JOKER is the NIGHTMARE WE DESERVE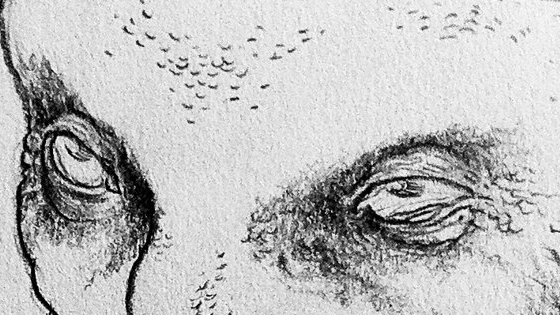 Fuck to the yes. Rafael Grampa is a general beast in the comic book world, and his rendition of the Joker does nothing to dissuade me of that fact. Grampa's rendition of the Joker can be seen in this week's Batman Black and White #2, which features a short story by the creator.
Hit the jump for a delectable sneak peak.
This week's Batman Black and White #2 features a short story by Rafael Grampá. Correct me if I'm wrong, but I believe this is the first time the Brazilian comic-book multi-threat has ever drawn the interiors for any Batman story, despite having produced several illustrations of the character that proved popular enough for Grampá to be given the job of designing one of the DC Direct black and white Batman statues. I was a big fan of his Mesmo Delivery(so much so that I gave away a couple of copies to assorted pals over the years), and have been waiting and wondering patiently for his planned post-apocalyptic project Furry Water, despite radio silence on that one since posting an image from it to his Flickr in 2011.

Grampá is, like Paul Pope, possibly getting distracted from his core business by new and glamorous multimedia offers of work, like working on vodka advertising. He plays drums in a band, and he's now a highly sought-after cover artist both in the United States and in his native Brazil. The lack of traction on Furry Water is understandable, even if it does set the teeth on edge of my inner spoiled-and-entitled fanboy. Anyway, he posted this page from "Into the Circle," his Joker-centric story, on his Facebook page.

[Robot 6]