MILES TELLER is in lead for MR. FANTASTIC role in 'FANTASTIC FOUR.'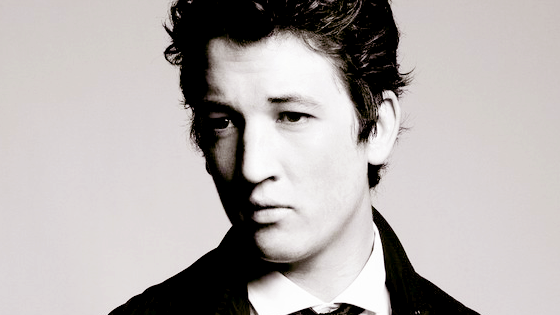 Real talk: I don't know anything about Miles Teller. Do you? Yes? No? Well regardless, if this casting rumors comes to fruition us geeks will be learning a lot about him in the upcoming months.
Okay, let's take a moment here: the first time Fox attempted "Fantastic Four" they rounded up Ioan Gruffudd, Jessica Alba, Chris Evans and Michael Chiklis. A pretty ragtag bunch, all being said. For their second kick at the can, recent reports seem to suggest they are going younger. "Girls" star Allison Williams has been linked to Sue Storm, while Michael B. Jordan might light up as The Human Torch. And next? Well, another young face is being eyeballed for another key role.

The Wrap is reporting that Miles Teller is the frontrunner for the part of Mr. Fantastic in "Fantastic Four." It would be an interesting choice to say the last, and certainly the first major blockbuster for the actor who has been taking a sturdy path of indie fare this far breaking out in "Rabbit Hole," shining in "The Spectacular Now" (which opens this weekend) and banking roles in "Footloose," "Project X" and "21 & Over." So yeah, no argument from us though we're sure more persnickety nerds might have issues. But he is apparently Josh Trank's top choice for the gig and he has met with the actor.