THIS IS OBI-WAN SPEAK FOR F**KS SAKE: XBOX ONE requires DAILY INTERNET CONNECTION.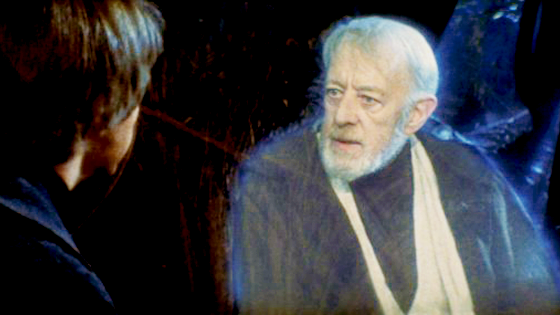 Microsoft is engaging in some serious fucking Obi-Wan speak when it comes to whether or not their new console requires an always-on Internet connection. It doesn't. But does. You don't have to be connected. But you have to connect everyday. I can't keep track of this fucking stupidity. And yes I think requiring people to connect daily for a single-player game is fucking dumb.
The Xbox One doesn't have to be online all the time, but it does have to be online. Not just once in a while—once a day, according to Microsoft vice president Phil Harrison.

In a Q&A on their press site for the new Xbox, Microsoft tackles the always-on question with a strangely-worded answer: "No, it does not have to be always connected, but Xbox One does require a connection to the Internet."

At the event in Redmond today, Kotaku boss Stephen Totilo asked Phil Harrison for clarification on this. And what Harrison told us might not please people who enjoy playing Xbox on military bases or other locations without Internet.

"There are many devices in your life that require the Internet to function," he said. "Xbox One is no different in that it requires, at some point in the beginning and at various times through its on state, to connect to our cloud and to our Internet. That is to deliver Xbox Live functionality, that is to deliver download content to you, that is to deliver some of the innovations around TV and entertainment that we showed today. But it doesn't require it to be online all the time."

So how often does it check your connection? "Depends on the experience," Harrison said.

"For single-player games that don't require connectivity to Xbox Live, you should be able to play those without interruption should your Internet connection go down. Blu-ray movies and other downloaded entertainment should be accessible when your Internet connection may be interrupted. But the device is fundamentally designed to be expanded and extended by the Internet as many devices are today."

And here's the bombshell:

Kotaku: If I'm playing a single player game, do I have to be online at least once per hour or something like that? Or can I go weeks and weeks?

Harrison: I believe it's 24 hours.

Kotaku: I'd have to connect online once every day.

Harrison: Correct.

So the system is built to work even if your Internet connection goes down, but you still have to be connected at least once a day to use it, according to Harrison. We're not sure exactly what would happen if you don't connect once per day—and that timeframe could change—but this doesn't sound good for anyone who was hoping to use Xbox One without an Internet connection.