Buy These Stinkin' Comics! – Jan 15, 2013: Don't deepthroat the rodents.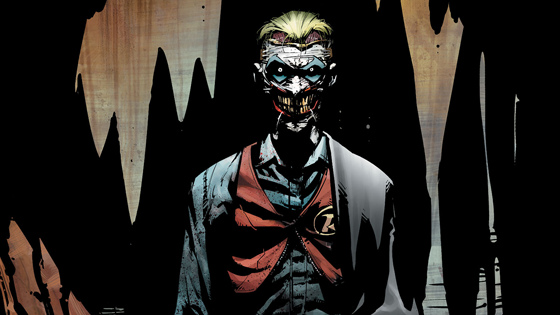 Welcome to Buy These Stinkin' Comics!, the far too irregular/theoretically weekly comic book column. When this rotting husk of a column manifests, its intended use is to share the various comic titles that we are all interested in on a given week. Audience participation is requested – nay – required to make this monster's heart beat. Should you not see a comic listed that you're interested in (and you will, my taste generally is lacking), share it in the comments section. Let's do this.
—-
I probably should be reading Batman #16.
I haven't read Batman in the ill-minute. In fact, I probably haven't read Batman since the phrase "ill-minute" was only horribly lame, and not deep-fried in stupidity. Alas. This issue right here is the conclusion (I think) of Snyder and Capullo's take on the Joker mythos. You know, because DC had to reboot-relaunch-refry their Universe and everything that Was Old is Old Again. However, the current creative team is fantastic, and I'm sure whatever they have unleashed during this current arc has been fantastic. I'll have to catch up in trade.
—-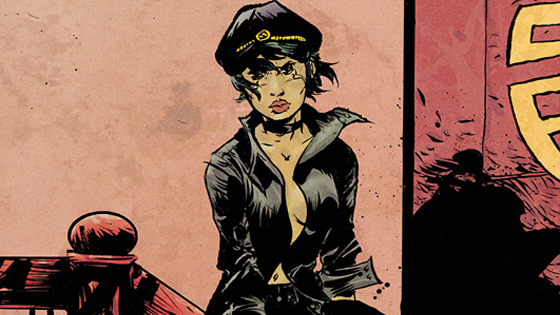 I'm glad I have a brother who will buy the One Trick Rip-Off / Deep-Cuts HC.
I dig Paul Pope. I don't usually let onto this, because most of my friends gloss their bellies with lust for the guy. So instead of adding to the fervor, I typically rib the mind-smith for his inability to put out (the apparently finished) Battling Boy. My hidden love, however, is nothing in comparison to that of my brother. Homeboy keeps his Paul Pope collection behind bullet-proof, fluid-resistant (supplication is required) plexiglass. So I'm leaving it up to him to snag this glorious fucking tome. For $30, you can inherit 288 pages of Paul Popery. Doper still is that 150 of those pages are filled with rare, unpublished, and allegedly enchanted pages. That's right, I've read on the Internet that eating them will actually imbue the consumer with both the talent, and fashion sense of Pope himself.
I'm serious.
—-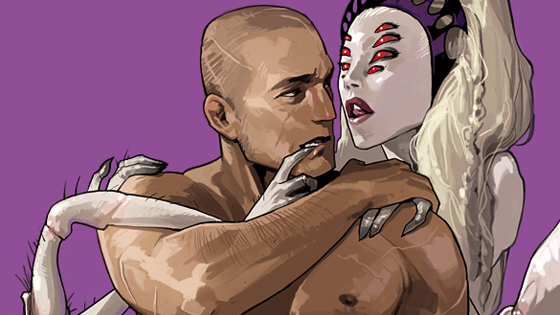 Goddamn, I can't wait to read Saga #9.
2012 was the year in which Saga blew my ass out with its roaring righteousness. So far, 2013 seems to be continuing the trend. Extrapolating the issue's plot from its cover, I'm guessing we're going to see a flashback featuring The Will and his lovely post-humanoid former-girlfriend The Stalk. Jesus Christ, look at what Fiona Staples has rendered. The Will got pectoral muscles for days! And The Stalk, yo. So many hands. Butt play, nipple play, and booger play? (It exists in the Saga universe, I promise you. Just read my fanfic) At the same time? Ridiculous. Hell yes.
—-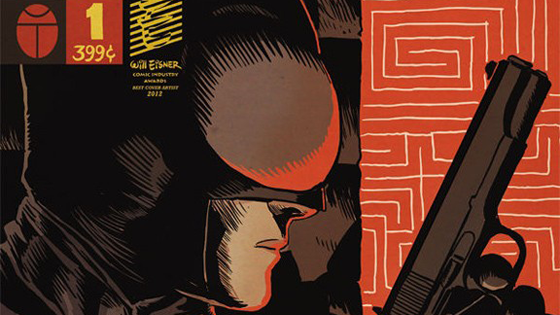 People more intelligent than me say The Black Beetle: No Way Out #1 will rule.
I am not intimately familiar with Francesco Francavilla's work. This is a personal flaw more than anything. However, I have been intimate with printouts of this comic's first ten pages. Real good, and vigorous like. This title has been dragged aboard the hype train, and after you read the preview you'll understand why. You like gorgeous art? Read this. You like pulp crime stories? Read this. You like beetles? Read this. Shit, I do too. Once I ate an entire jar of them for some reality show, only to find out that my neighbor was just fooling with me, and in retrospect there was no reason for me to be doing it in the nude.
—-
That is about it for the stack I'll be amassing this week. What about you guys and gals? Hit me.