Bethesda files trademark for 'FALLOUT' TV series. Can you dig it?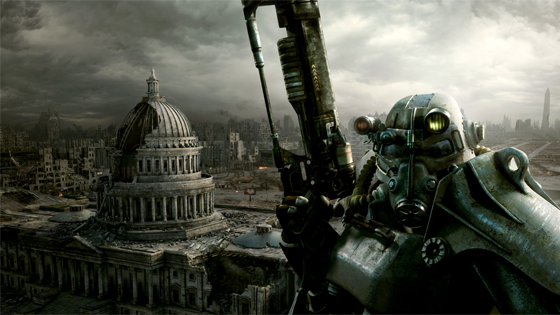 Well, shit. Maybe Three Dog ain't returning to the video game hood, but rather providing his voice for a Fallout television series? As much as I would like to wander the Wasteland in an episodic format, I far prefer a new game. What say you?
Earlier this month Bethesda Softworks filed a trademark for a post-apocalyptic television program under the title Fallout, according to United Stated Patent and Trademark Office documentation.

The trademark, filed on Jan. 8, identifies the document as a patent for "entertainment services in the nature of an on-going television program set in a post-nuclear apocalyptic world."

Last week voice actor Erik Todd Dellums, who voices Fallout 3's Galaxy News Radio host DJ Three Dog, tweeted a series of cryptic hints declaring fans of the series haven't seen the last of his character.

"To all my Fallout 3 and ThreeDog fans: There may be more of the Dog coming! Fingers crossed!" he tweeted, along with the information that he had been "given permission to release that tease."

Popular fan speculation at the time focused on a possible Fallout movie or another entry into the video game series with Fallout 4.

Polygon has reached out to Bethesda for comment and will update this story with more details as we receive them.