New 'PACIFIC RIM' photo features Elba, Kikuchi, and a war room.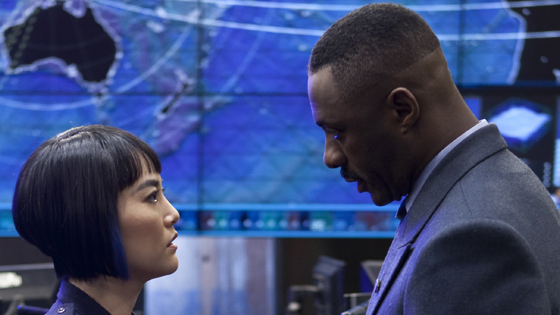 Hey! Do you want an inconsequential picture of the promising 2013 jam, Pacific Rim? Then you're in the right location, you fucks. My sheer excitement for this film outweighs the insubstantial nonsense of it all.
Warner Bros has released a new photo from Guillermo del Toro's Pacific Rim featuring Idris Elba and Rinko Kikuchi in some sort of war room environment. Check it out now after the jump.