Marvel Movie Madness: 'THOR 2' Baddie Cast, Jon Favreau Returning As Happy In 'IRON MAN 3' & More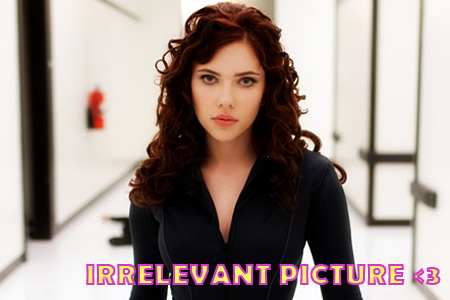 There's a deluge of Marvel Cinematic Wunder Casting News and the such. Would you like to be up to date? Hip with the kids! Of course you would.
Hit the jump!
But believe it or not,  Ashley Hamilton  — one of People's most beautiful people in the world sometime in the '90s (hilariously, even  IMDB  can't be bothered to find out when) has joined "Iron Man 3" as the villain Firepower. To  Wikipedia! Essentially, Firepower is another guy-in-a-metal-suit-with-weapons, the brainchild of Edwin Cord, rival businessman to the currently treehugging Tony Stark. Or depending on which storyline you're using, he's government agent who tangles with War Machine instead of Iron Man. Either way,  Ashley Hamilton. Man, after losing  Jessica Chastain, that pendulum just swung  way  back the other way….

Anyway, the  Drew Pearce-penned,  Shane Black-directed movie starts shooting this month and we presume "Extra" will have all the juicy gossip. Hell, Hamilton will be right there to report on it while he's shooting. And he'll have plenty of stars to choose from with  Gwyneth Paltrow, Don Cheadle, Rebecca Hall, Guy Pearce, Ben Kingsley  and  James Badge Dale  set to star with  THR  reporting that Jon Favreau is back to reprise his part as Happy Hogan.

Meanwhile,  Mads Mikkelsen  has bagged a mystery bad guy role in "Thor 2," though he'll still be playing second fiddle to  Tom Hiddleston  who will be coming back as Loki. The celebrated Danish actor recently wowed  Cannes Film Festival  crowds with his turn in the  Thomas Vinterberg's divisive "The Hunt," and is probably best known stateside for giving James Bond a hard time in "Casino Royale." He's a great actor and should prove to be a nice presence in the film.
Yeah, I have no idea who the hell Ashley Hamilton happens to be. Do you? (I don't particularly care, the rest of the cast is stacked.)