Black Ops Has Made A Cool Billion Bucks.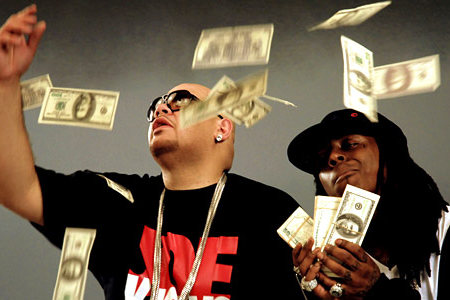 Not that I ever doubted the Call of Duty juggernaut, but I'm still fucking impressed. Today, Activision announced that Black Ops has surpassed one-billion dollars in worldwide sales. Jesus Lord. That's a lot of motherfuckers playing, which is why it makes sense that   to this date "more than 600 million hours have been logged."
Shit is selling at an impressive clip, outpacing last year's Modern Warfare 2. This is undoubtedly awesome news to Treyarch fanboy and fangirl assholes, who will assuredly be parlaying this information into forthcoming message board arguments.
Activision Devil Guru Bobby Kotick was absolutely stroking his cock in virgin blood when he commented:
"In all of entertainment, only Call of Duty and "Avatar" have ever achieved the billion dollar revenue milestone this quickly. This is a tribute to the global appeal of the  Call of Duty franchise, the exceptional talent at Treyarch and the hundreds of extraordinary people across our many Call of Duty studios including Infinity Ward and Sledgehammer that work tirelessly on the franchise.  Our ability to provide the most compelling, immersive  entertainment experience, and enhance it with regular, recurring content that delivers hundreds of hours of audience value, has allowed Call of Duty to continue to set sales and usage records."
Can't stop. Won't stop. Call of Duty don't quit!