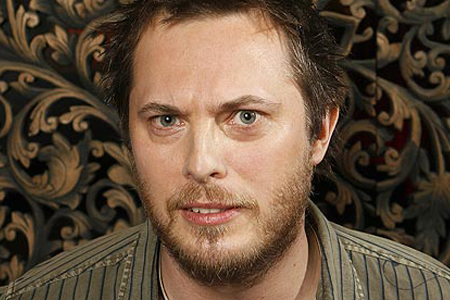 Moon was fucking phenomenal. Source Code was good, fun, solid sci-fi. Duncan Jones is a current favorite of mine. Now he could be doing 'The Wolverine'?
[Hugh] Jackman's priority is his signature razor-clawed X-Men mutant hero. He has been very hands on developing The Wolverine with screenwriter Christopher McQuarrie, and he himself drafted Darren Aronofsky, who exited earlier this month. Jackman and the studio are just getting started on finding a replacement. I've heard names like Duncan Jones, director of the well-reviewed Source Code, and David Slade, the Twilight Saga: Eclipse helmer who was in the mix before Aronofsky got hired.
This is probably nothing more than speculation, but it's worth nothing because of one thing. When Aronofsky dropped off 'The Wolverine' because he ostensibly didn't want to spend a year away from his family shooting in tulmultous Japan, I asked myself "What the fuck could make me care about this movie now? Nothing!"
Correction: Duncan Jones.