'Mass Effect 3' Gets Game Informer Cover! I'm Shep-hard!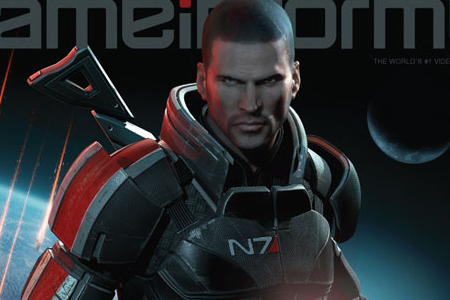 Oh hell yeah! The Mass Effect-related Dope Train continues chugging along today. Hot on the heels of the news that there's going to be a Mass Effect anime, Game Informer drops the cover to their next issue. Mass Effect 3, motherfuckers! Which means of course, there's going to be a goddamn blowout in the issue. It promises to have "12 pages of exclusive info, screens, and art that no Mass Effect fan should miss."
You bet your fucking ass I won't.
Hit the jump for the full cover.