'Overwatch' Game Director Jeff Kaplan Is Leaving Blizzard. Man, Their Talent Drain Is Fucking Insane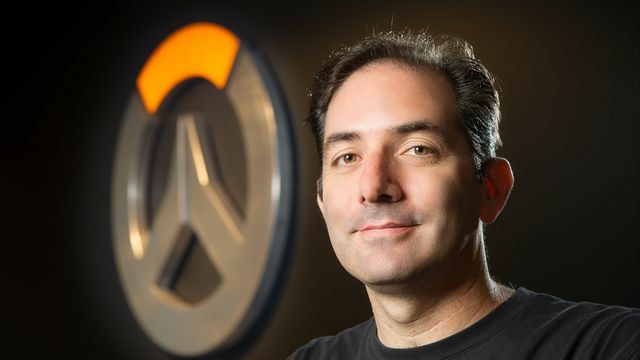 It seems like, you know, pretty much everyone is leaving Blizzard these days. I'm not going to spend the time googling to corroborate this claim, I just know that I vaguely recollect some news stories, and I feel the truth in my balls. The latest major talent to leave the company? Overwatch game director Jeff Kaplan.
Overwatch game director Jeff Kaplan, one of the highest-profile figures at Blizzard Entertainment who's well known to many fans as "Papa Jeff," has left the company.

"It was truly the honor of a lifetime to have the opportunity to create worlds and heroes for such a passionate audience," Kaplan wrote in his farewell message. "I want to express my deep appreciation to everyone at Blizzard who supported our games, our game teams and our players. But I want to say a special thanks to the wonderful game developers that shared in the journey of creation with me."

"Never accept the world as it appears to be. Always dare to see it for what it could be. I hope you do the same."

Kaplan was at Blizzard for 19 years (here's the whole story, as he told it in 2017), and prior to Overwatch also worked as a designer and director on World of Warcraft and several expansions. He became known as the face of Overwatch through the regular community update videos posted to YouTube, but his best work—in video, at least—surely occurred in the annual Overwatch Yule Log specials, in which he would sit stone still in front of a blazing fire and Christmas tree, staring blankly into the camera while occasionally sipping from an Overwatch coffee mug.