Weekend Open Bar: Yeah Sure, Stick His Ass In Space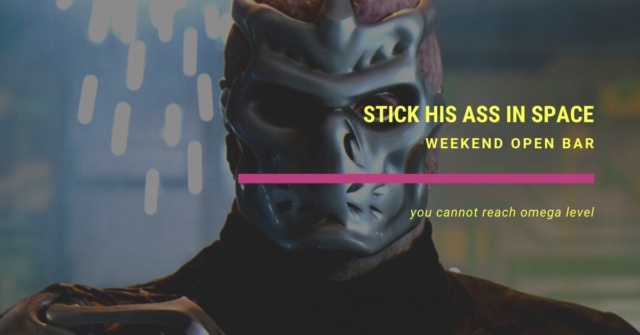 Yeah, sure, why not stick Jason's ass to space?! I mean, they sent the motherfucker to "Manhattan" already. What exactly is dude going to do in space? Is it even a proper installment if Jason doesn't smoke people while they're fucking? Is there going to be space fucking in this movie? That's some shit I'm going to find out this weekend, as Bags and I polish off the Friday the 13th series. So obviously, I got big fucking plans this weekend.
How about you pricks? Pull up a chair to the Open Bar and spend the next couple of days shooting the shit with yours truly! Let me know what you're doing on this gloomy ass weekend! I got the hearth going, the suds flowing, and the heart glowing.
This is Weekend Open Bar.