Massive Nintendo "gigaleak" reveals all sorts of dope shit from Luigi in 'Super Mario 64' to never-released titles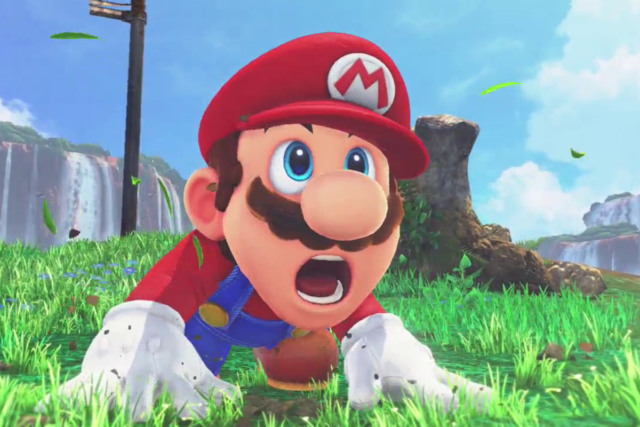 I know on some level that the Nintendo "gigaleak" is fucked up. But, on a filthy, greedy fan level? This sort of cache of unreleased titles and prototypes leaking into the world fucking rules, dudes.
Nintendo's classic games evolved before they reached store shelves, you might have a good chance to find out. According to VGC, (via Eurogamer) a "gigaleak" of Nintendo art assets and source code from the mid-1990s has surfaced online, revealing prototypes of games that looked and behaved quite differently than the final products. Yoshi's Island (above) had a different interface, music and mini games, while Super Mario Kart had no drifting. Even the once-abandoned Star Fox 2 (eventually released with the SNES Classic Edition) was going to have a human pilot at one stage.

Other tidbits include alternate artwork from Super Mario World (Bowser might have had visible legs) and "Zelda 3," a very early engine test for what would become Mario Kart 64 and source code for Star Fox 2.

The information appears accurate — Star Fox 2 developer Dylan Cuthbert recognized a custom development tool he hadn't seen for "almost 30 years."

It's not certain who got the information or how it was taken. We also wouldn't be surprised if Nintendo quickly takes down any of the raw content. It might be decades old, but it's still internal material. All the same, what has surfaced so far could be useful as both a snapshot of an important moment in Nintendo's history, not to mention a reminder that games can change wildly during development.
A huge leak of classic #Nintendo data has reportedly unearthed early prototypes for Yoshi's Island, Starfox and more.

➡️ https://t.co/ekuE6XUL3O pic.twitter.com/mD6cZexrnK

— VGC (@VGC_News) July 24, 2020
Wtf – I haven't seen this tool I made for StarFox 2 for almost 30 years, I wrote it in early c++ to teach myself the language more than anything else. Where the hell have hackers got all this obscure data from????!! https://t.co/9kN9UoQPMS

— Dylan?️?️?️Scrappers is OUT! (@dylancuthbert) July 24, 2020