Monday Morning Commute: and we're all very tired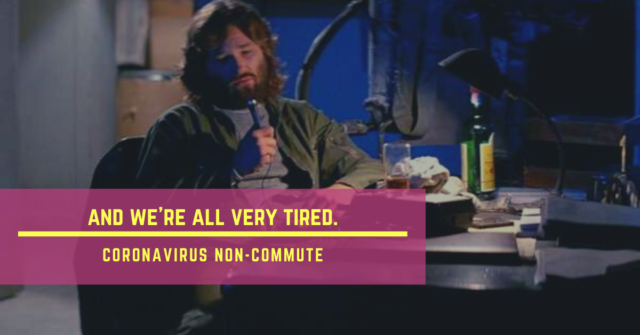 Goddamn, if I don't feel like MacReady these days. Like, my body may very well lay in bed for eight hours every night. Maybe more! But, fuck me sideways. Whatever I'm engaging in certainly isn't restful sleep. Probably getting in some good core workouts though, whilst I slumber. Motherfucking tossing! Motherfucking turning! Just fucking tired, man. And while I can wear my faithful baseball cap to cover my bedhead, I can't hide these bags under my eyes from coworkers and students.
Eh, fuck it! It's a pandemic. If bags under my eyes are the greatest of my physical concerns, I'll jot myself down as blessed.
Anyways, this is Monday Morning Commute! You know the motherfucking drill! I'll share what I'm partaking in, to distract and titillate myself. Then, you'll join me in the comments. Sharing your own distractions, distinctions, and diatribes.
—-
Been meandering through video games lately. I'm beginning to enjoy DOOM ETERNAL more than previously, but it's still too fat where the original was lean. And, it's just missing a certain je n'ais ce quoi that the original brought. Maybe it's just because it's failing in the same manner many sequels do: they try to go bigger, and equate it to better. It's not a bad game by any means, but it's not one I feel compelled to play. Meanwhile, Days Gone is a bit too Real Life these days for me to dive into. Of course, there is always Dead Cells, the one game whose hooks simply do not leave my flesh.
Meahwhile, initial reviews have Final Fantasy VII Remake pegged as fun, but as bloated as DOOM ETERNAL. I'm eager to hear impressions from those members of the community who are going to buy it, prior to me making a decision.
—-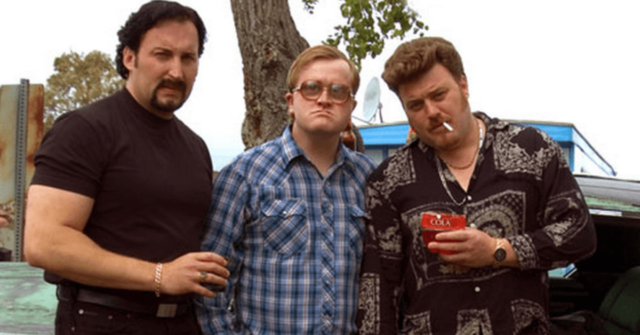 On the television front, it's been the second season of You, and a Trailer Park Boys rewatch with Sam. The former is trash, the latter is pretty insightful masquerading as trash. TPB gotta be an all-time favorite show of mine, even if it's gilded age really is only seasons 2-6. Those seasons, though, fuck, they bring it. I doubly appreciate it because it takes place in Nova Scotia, Canada. And in case you don't know, the backwaters of that province is the Motherland on my Mom's side. Respect.
—-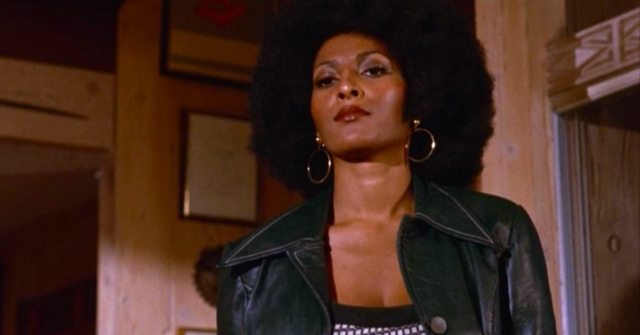 Movies? Oh you want to know about movies? Well, I've been churning through some of the bigger horror movies of the 2010s. The Conjuring was fun as fuck, and I appreciated their attempt at practical effects. Meanwhile, Sinister was about as paint by numbers as they get. I gotta say, I don't think Scott Derrickson is that good of a director. Functional, you know? After seeing his Hellraiser and Sinister, I'm not really saddened he's off the second Doctor Strange. Especially if that motherfucker is replaced by Sam Raimi. Good god, that would be an upgrade.
Meanwhile, I'm looking to watch the neo-noir classic Klute and the glorious, babe-starring exploitaiton flick Foxy Brown in the next couple of nights.
—-
You want some synthwave tunes, baby? You want to chase the Neon Sunset? Or, twirl throughout the cosmos starring into the vast chasms? Well, I got you covered! This week we got the Timecop1983 jam, Summer Heat! Good for an enjoyable drive to the mall in 1983. As well, we're looking at the tune Eclipse by Hotel Pools. You're going to want to smoke your favorite oregano and contemplate homes on the Moon during this one. And finally, how about New Machines by Home? Let's combine the two former ideas, with this one. It's 20XX, and you're shopping in a mall on Mars.
Enjoy!
—-
That's it for me, friends! What the fuck are you up to this week?