Kevin Feige is now Marvel's Chief Creative Officer. Hail THA GAWD Feige!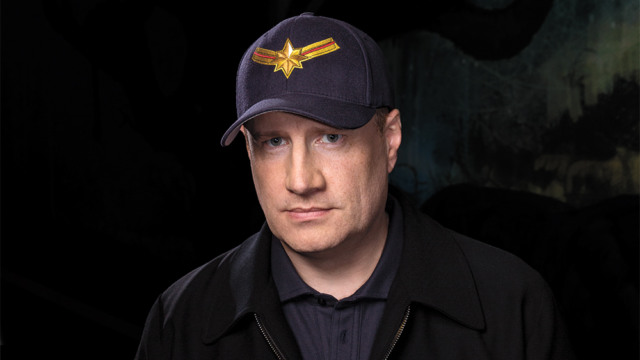 Kevin Feige! Dude has only overseen the most successful franchise of all time. So, what's next for dude? To be promoted to Marvel's Chief Creative Officer.
Marvel Studios President Kevin Feige has added Marvel Chief Creative Officer to his title.

According to Deadline, Feige will oversee all of Marvel's creative personnel, with all key film, TV and publishing executives reporting directly to him. This also includes Marvel TV and Marvel Family Entertainment.

From a structural standpoint, Feige will continue to report to Walt Disney Co-Chairman and Chief Creative Officer Alan Horn and Co-Chairman Alan Bergman. Meanwhile, Dan Buckley will continue to serve as President of Marvel TV under chairman Ike Perlmutter for publishing operations, sales, creative services, games, licensing and events, while also reporting to Feige in a creative and editorial capacity. Additionally, Joe Quesada, who has served as Marvel CCO since 2010, will stay on board as a creative lead and report directly to Buckley.

Feige began his tenure with Marvel in 2000 as a producer on X-Men. Since then, he has gone on to establish the Marvel Cinematic Universe for Marvel Studios and Disney, and he's even developing a brand-new Star Wars movie for the Disney-owned Lucasfilm. However, outside of this new promotion, arguably Feige's biggest achievement of 2019 is overseeing Avengers: Endgame, which surpassed Avatar to become the highest-grossing movie of all-time.