'The Flash' considering 'It' director Andy Muschietti to helm movie. Yeah, sure, okay, just start filming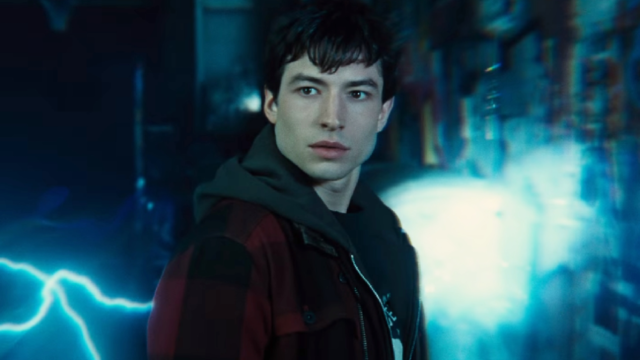 Apparently, WB is considering It director Andy Muschietti to helm The Flash movie. Man, this movie has been in development Hell for years. Fucking years. So, I don't really feel anything at this news. This movie has churned through so many fucking writers and directors at this point, why bother. That said, I thought It was about as overrated as can be. But, dude seems competent. Whatever that means.
While audience focus might have been elsewhere, It director Andy Muschietti should get credit for pulling off the feat of translating a Stephen King story to the screen. Warner Bros. apparently noticed because rumor has it they are bringing in Muschietti in for another big lift: saving a seemingly troubled DC Comics movie. Variety reports that the director is in talks to lead the long-awaited standalone film for The Flash.

If Muschietti were to come aboard, he'd be the fourth director attached to the movie. He would replace John Francis Daley and Jonathan Goldstein, who signed on after writing Spider-Man: Homecoming. The Jo(h)ns replaced Rick Famuyiwa, best known as the director of Dope and Brown Sugar.

How bad is it in Flash-land? Last we checked, Ezra Miller was working on his own script for the film that he's set to star in. The actor who played the titular character in some of DC's most-regrettable movies (Batman v Superman: Dawn of Justice, Suicide Squad, Justice League) teamed up with comics legend Grant Morrison to write his own take on the character, seemingly trying to save the grimdark Flash of his films from a light-hearted take more akin to successes like Aquaman.

Variety reports that Warner Bros. is talking to Christina Hodson about yet another script, hoping that the scribe that managed to give a Transformers movie heart in Bumblebee could work a bit of magic with the wheel-spinning film. Ezra Miller is unlikely to be delayed by yet another Fantastic Beasts film, but it still seems like The Flash will take the uncharacteristically slow road to theaters.