Keanu Reeves has joined 'Hobbs & Shaw' somehow making this movie even more perfect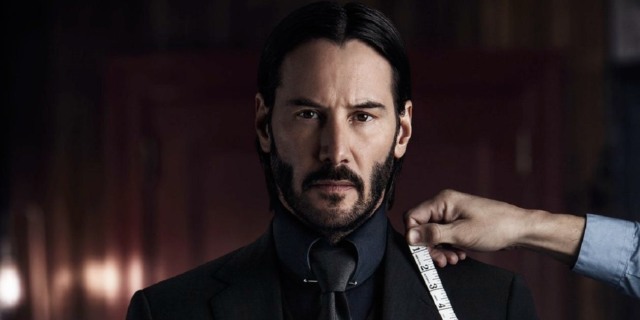 Keanu Reeves has joined the cast of Hobbs & Shaw, and will apparently be playing the villain orchestrating shit. Not only has Reeves joined the cast, but he's reunited with director Leitch. The two worked together on the original John Wick. I'm really hoping it's a post-credits scene that sets up Reeves as the baddie of a second flick.
A new report suggests Keanu Reeves has joined the cast of Fast & Furious Presents: Hobbs & Shaw in a major role.

According to That Hashtag Show, Reeves will reportedly play the villain orchestrating the events of the upcoming spinoff and has currently unspecified links to main antagonist Brixton (Idris Elba). It is unknown at this time how large Reeves' actual role in the film is, if he indeed has one. However, it's possible it could be as minor as a post-credits scene, similar to the one that introduced Jason Statham's Shaw at the end of 2013's Fast & Furious 6 and set him up as the main villain of Furious 7.

It has been a busy year for Reeves, who starred in the sci-fi film Replicas. He's set to reprise the title role of next month's John Wick: Chapter 3 – Parabellum.

Directed by David Leitch (Deadpool 2) from a script by longtime Fast & Furious narrative architect Chris Morgan, Fast & Furious Presents: Hobbs & Shaw stars Dwayne Johnson, Jason Statham, Idris Elba and Vanessa Kirby. The film arrives on August 2.