Oscar Isaac wants to star in the 'Metal Gear Solid' movie and I've got a solid snake in my pants I know easy joke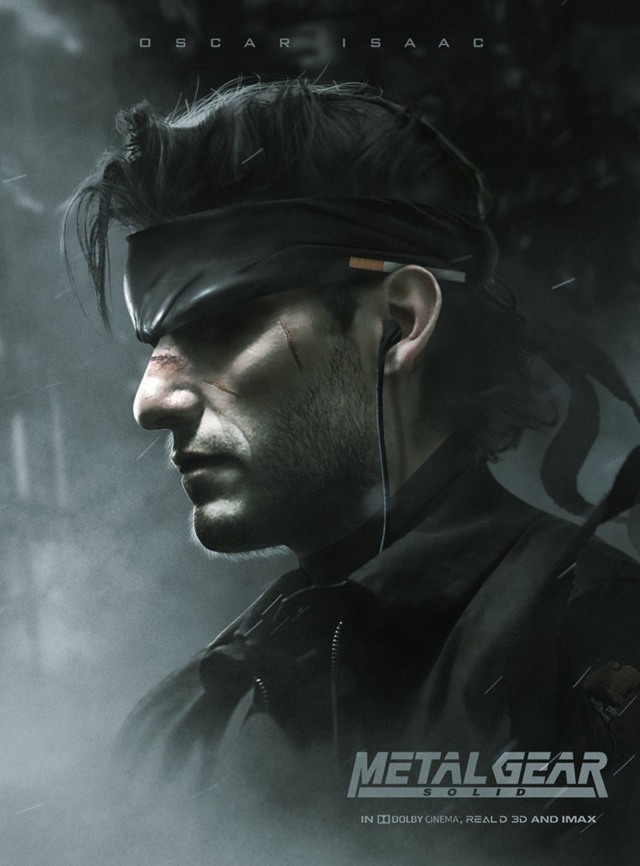 Oscar Isaac as Solid Snake? Sign me the fuck up.
Oscar Isaac may be gearing up to hit the big screen as Poe Dameron in Star Wars: Episode IX at the end of 2019, but he already has his sights set on playing another iconic soldier, Solid Snake from Metal Gear Solid.

"Metal Gear Solid, that's the one," said Isaac in an interview with IGN while promoting Netflix's Triple Frontier. "I'm throwing my hat in for that one."

After numerous unsuccessful attempts to adapt that critically-acclaimed espionage epic as a live-action film, director Jordan Vogt-Roberts, who previously directed the 2017 film Kong: Skull Island, is currently working on a Metal Gear Solid movie. The writer of the Metal Gear cinematic adaptation is Derek Connolly, who also happens to be the writer of Star Wars: Episode IX.

Metal Gear Solid is the third entry on Konami's Metal Gear video game series, which was overseen by iconic video game designer, writer and director Hideo Kojima. The game, which was released for the PlayStation in 1998, features Solid Snake, a soldier who must free hostages from FOXHOUND, a renegade special forces unit. Metal Gear Solid and its numerous sequels and spinoffs are some of gaming's most critically-acclaimed commercial successes. The series has also spawned a radio drama, novels and comic books.