'Daredevil' cancelled by Netflix. The fucking purge of Disney properties from the service continues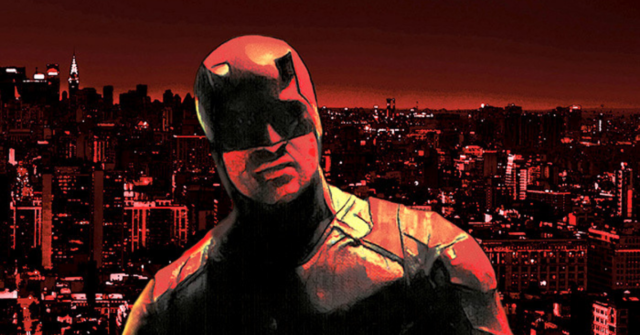 Much like me shitting my pants at the Thanksgiving dinner table, this news was expected. But, just like knowing my fudgy cheeks were coming, it doesn't make the announcement smell any better. Fucking bummer, dudes. My only consolation? The news that Daredevil will "live on", ostensibly at Disney's streaming service.
Netflix and Marvel TV's Daredevil will officially end after the third season, according to a statement from the streaming service, which was first reported by Deadline.

"We are tremendously proud of the show's last and final season and although it's painful for the fans, we feel it best to close this chapter on a high note," the company said in a statement. "We're thankful to showrunner Erik Oleson, the show's writers, stellar crew and incredible cast including Charlie Cox as Daredevil himself, and we're grateful to the fans who have supported the show over the years.

Netflix's statement also noted that although there won't be any new Daredevil episodes, all three seasons will continue to live on the platform. Netflix also noted, "the Daredevil character will live on in future projects for Marvel."

Daredevil marks the third show that Netflix and Marvel have canceled; Iron Fist and Luke Cage also ended this year. Jessica Jones and The Punisher are the last two remaining series in Netflix and Marvel's collaboration that have not been canceled yet.

Disney is gearing up to launch its own standalone streaming service in 2019, and is in the process of distancing itself from Netflix. Theatrical releases beginning in 2019 won't be available on Netflix, while Marvel Studios begins to prep a series of original series for the standalone service. Characters like Loki, Scarlet Witch, Falcon, and the Winter Soldier are reportedly set to receive their own series.