Rumor: Rocket Racoon and Groot getting their own series on Disney's streaming service. ALL the beloved side characters getting one, eh?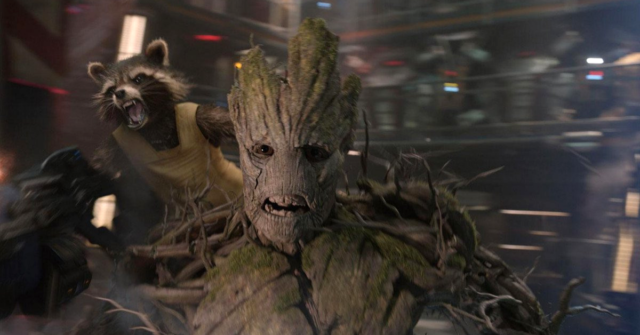 Rumor time, motherfuckers! Rocket Raccoon and Groot are going to be getting their own series on Disney's streaming service. At this point it seems as though every fucking beloved side character is getting their own series on the platform. And? Sounds good to me.
Even though Guardians of the Galaxy Vol. 3 has been delayed for the foreseeable future after the firing of filmmaker James Gunn this past July, Rocket Raccoon and Groot may be teaming up for future adventures in the interim.

A fresh set of rumors indicates that a series developed by Marvel Studios to stream on Disney+ is in development starring the voices of Bradley Cooper and Vin Diesel as their MCU characters Rocket Raccoon and Groot. Details on the rumored series are currently unknown including if it will be a miniseries like the other MCU Disney+ programs in development or when in the MCU timeline it will take place as Rocket and Groot have been partners since before the events of 2014's Guardians of the Galaxy.

If true, this makes it the fourth series in development for the upcoming Disney premium streaming service by Marvel Studios after miniseries planned for Loki, Scarlet Witch, and a team-up miniseries starring Winter Soldier and the Falcon. Each series reportedly features high production budgets with Marvel Studios President Kevin Feige playing an active role behind-the-scenes.

This is the seventh high-profile series exclusive to Disney+; in addition to the previously mentioned MCU programming, there are three Star Wars series in development including a Star Wars: The Clone Wars animated revival, Star Wars: The Mandalorian, and a prequel series starring Diego Luna's Cassian Andor from 2016's Rogue One.

In the meantime, both Rocket Raccoon and Groot are expected to return in the currently untitled sequel to Avengers: Infinity War directed by Anthony and Joe Russo out in theaters everywhere on May 3, 2019.