'Watchmen' TV Series Teasers: Masks Save Lives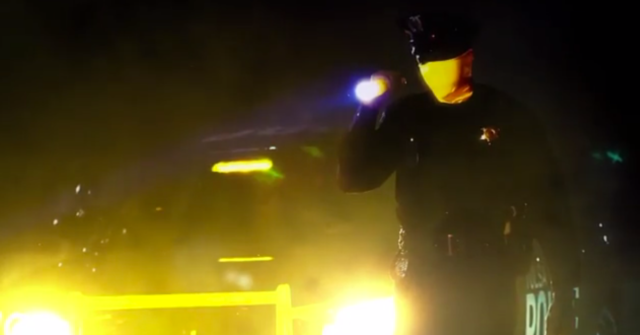 Aiight, so calling these teasers are a bit of a stretch. But, like, they're official posts and they're teasing something. So, let's just fucking roll with it.
After the jump, cause Instagram video!
One month after an ominous teaser was released for HBO's Watchmen, two more videos have surfaced featuring the eerie yellow masks.

Posted on the Instagram account of the upcoming drama, the teasers depict more police officers sporting the masks, in appropriately unsettling backgrounds. The first features a group of officers gathered in a hallway. As the camera slowly zooms in to the doors at the end of the hall, the officers stand stock still. Accompanying this image is the caption, "Masks Save Lives."

The second teaser features a lone officer walking out of his patrol car, flashlight in hand, presumably checking out a crime scene. But the caption for this image, "Hiding in plain sight," seems to indicate he may be hunting rogue superheroes as opposed to regular criminals.



View this post on Instagram



View this post on Instagram