Disney's streaming service getting 'Rogue One' prequel series starring Diego Luna. I'm actually stoked by this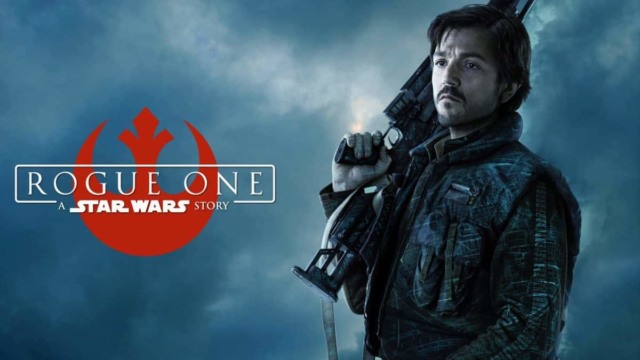 Well then! While I didn't really enjoy Rogue One, I did enjoy Diego Luna's portrayal of Not Han Solo. Therefore, I'm pretty fucking jazzed at the idea of him starring in his own prequel series.
The direct-to-consumer service, which launches in late 2019, will feature original and library content across Disney's major entertainment brands: Disney, Pixar, Marvel and Star Wars. It also will incorporate programming from National Geographic, which it acquires when its $71.3 billion acquisition of 21st Century Fox closes.

Disney CEO Bob Iger teased some of the exclusive content coming to Disney+ during the company's fourth quarter earnings call, including a live-action prequel series based on Rogue One: A Star Wars Story. The film's original star Diego Luna will topline it as Cassian Andor.

This marks the second Star Wars-based original series to be created for the streaming service. Director Jon Favreau is spearheading The Mandalorian, an origin story based on the warrior race from which bounty hunters Jango Fett and son Boba Fett sprung. Set after the fall of the Empire and the emergence of the First Order, it follows a lone gunfighter in the outer reaches of the galaxy far from the authority of the New Republic.

Lucasfilm will produce the series, which will go into production next year. It will follow the adventures of rebel spy Cassian Andor (Luna) during the formative years of the Rebellion and prior to the events of Rogue One.

"Going back to the Star Wars universe is very special for me," Luna told StarWars.com in a story tied to Iger's announcement. "I have so many memories of the great work we did together and the relationships I made throughout the journey. We have a fantastic adventure ahead of us, and this new exciting format will give us the chance to explore this character more deeply."

A favorite Marvel character, Loki, played by Tom Hiddleston, will get an original series on the Disney+ service. Disney Channel musical phenom, High School Musical, will be rebooted for the streaming service.

Disney+ will mine the Pixar character pantheon to create a new animated series based on the Monster's Inc franchise. The service also include such exclusive films as Noel, a Christmas movie about Santa's daughter played by Anna Kendrick, and Togo, a movie about the 1925 Nome Serum Run starring William DaFoe.

Iger sought to differentiate Disney+ plus from Hulu, the streaming service it will gain a controlling 60% stake in with the completion of the Fox deal. Hulu will remain a general entertainment offering, Iger said, one that would see increased investment once Disney assumes a leadership role.

The Fox acquisition brings Disney a roster of talented television and film executives who, together with their Disney counterparts, can create "a lot more" original programming for Hulu.

"We feel (that) will enable Hulu to compete more aggressively in the market," Iger said.