Loki, Scarlet Witch, and other Marvel heroes getting TV series on Disney's streaming service. I say, goddamn!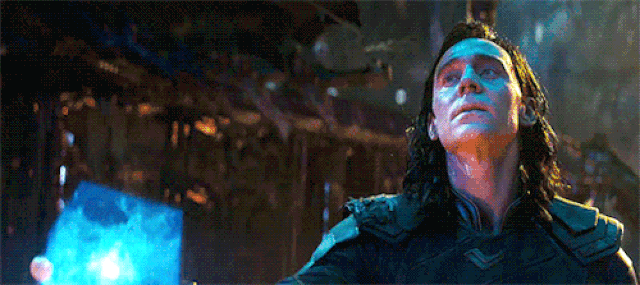 Disney continues to make a serious fucking case for signing-up for their streaming service. Oh, you don't fuck with their Star Wars show? Well, how about shows starring some of your favorite MCU staples?
As reported by Variety, Disney is developing a slew of Marvel Studios projects which would include both a Loki and Scarlet Witch television series. As though that weren't enough, the report claims the streaming service will serve as a home to series for other MCU characters that have yet to appear in their own solo films.

Both Elizabeth Olsen and Tom Hiddleston are expected to reprise their roles as Scarlet Witch and Loki respectively. While these projects are still in the early stages, each series is expected to receive between six to eight episodes. Like with the first season of Agent Carter, Marvel Studios president Kevin Feige is expected to take a hands-on role in the development of each series, with the budgets expected to be "hefty," not unlike a studio production.

Unlike the other Marvel TV shows, which are produced by ABC Studios and fall under the Marvel Television umbrella, these series will hail from Marvel Studios. In other words, any fans hoping for any crossover between these Disney Play shows and Agents of S.H.I.E.L.D. or any of the Netflix properties probably shouldn't hold their breath.

RELATED: Scarlet Witch Actor Now Wants Solo Movie, Suggests House of M Adaptation

Neither project has a writer at this time. While plot details are still being fleshed out, it's said the other core Avengers will not show up in these series. Instead, each series will focus on "second-tier" characters from the Marvel Cinematic Universe.

Disney Play is expected to launch sometime in 2019.