Rumor: Matt Reeves's 'The Batman' is based on classic 'Year One' story. I'm fucking here for this, dudes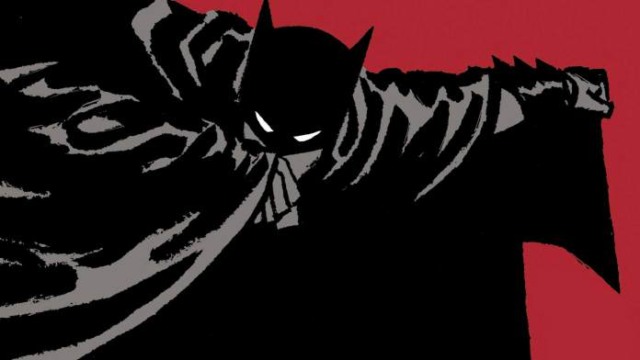 No, seriously. Someday, Matt Reeves is seriously going to begin rolling cameras on The Batman. And, if you believe the rumors, it'll be based on the classic Year One storyline. I can fuck with this.
No sooner has one rumored faded about director Matt Reeves' The Batman than another has sprung up to take its place. The latest suggests the filmmaker is turning to a seminal comic book storyline for inspiration.

Revenge of the Fans contends Reeves will draw inspiration from DC's Batman: Year One, the 1987 storyline by Frank Miller and David Mazzucchelli that recounted the Dark Knight's first year as a vigilante. The rumor would seem to support earlier assertions that Reeves' film will feature a Caped Crusader significantly younger than the graying crime-fighter portrayed by Ben Affleck in Batman v Superman: Dawn of Justice and Justice League.

However, the rumor also suggests that Reeves & Co. aren't only looking younger Bruce Wayne but also for someone to play Harvey Dent. And where Harvey Dent is, Two-Face isn't far behind.

Reeves broke out with Cloverfield before cementing himself as a director to watch with Dawn of the Apes and War of the Apes. His two prequel entries in the Planet of the Apes saga were those rare blockbusters that also achieved critical success. After Affleck announced in January 2017 that he would no longer direct The Batman, Reeves was brought in to succeed him. Since then, rumors have swirled that Affleck would soon exit as Warner Bros.' Dark Knight.

Production on The Batman is expected to begin in 2019.