Leaked 'Avengers 4' promo art features the team assembling and Thanos with a gnarly weapon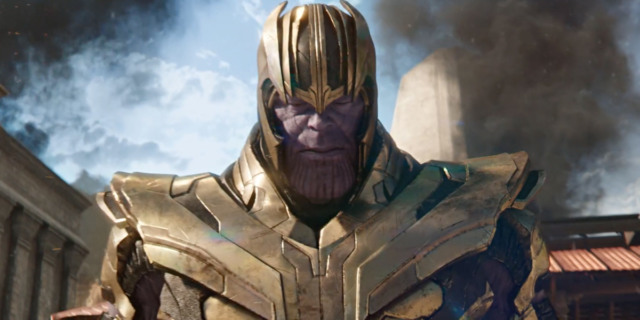 Want some (potential) Avengers 4 promo art? Hit the fucking jump, comrades!
Purported promo art for Marvel's Avengers 4 may offer the first look at Earth's Mightiest Heroes following the devastating events of Infinity War.

Surfacing on the Brazilian website Heroi X, the leaked art is reportedly for merchandise for the upcoming Marvel Studios sequel. Most notable from the image is the inclusion of Jeremy Renner's Clint Barton/Hawkeye and Paul Rudd's Ant-Man, absent from the marketing for Infinity War, Brie Larson's Captain Marvel, and decidedly different looks for Mark Ruffalo's Hulk and Don Cheadle's War Machine.

A separate piece of purported promo art depicts Josh Brolin's Thanos in new armor, wielding both the Infinity Gauntlet and a bladed weapon.