'Avengers: Infinity War' is dropping a week earlier, on April 27. Oh god, it's coming earlier. And so am I.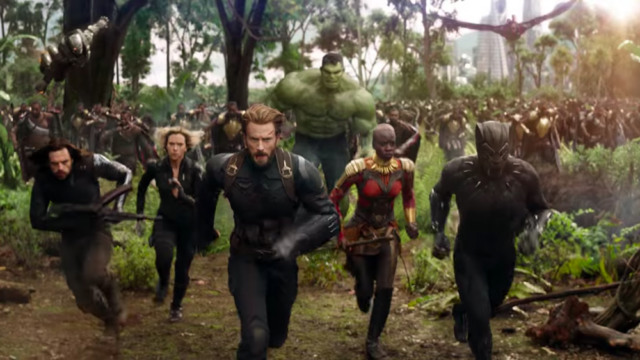 Fucking Avengers: Infinity War, dudes. I've been sweating it so hard, for so long. Goosebumps and teary eyes.  Speculations and postulations. It's felt like the fucking May 4 release date is never going to arrive. But, good news for me. And you. We don't need to wait that long anymore. Now it's dropping on April 27, motherfuckers.
Avengers: Infinity War, the most ambitious superhero movie ever, was supposed to come out on May 4. "Supposed to come out" is usually a bad thing — it often means a project is being pushed back for reshoots, like how The New Mutants went from April 13, 2018, to February 22, 2019 — but not in this case.

Infinity War has been moved up, to April 27.

The announcement was made on Twitter, where Marvel Studios' official account wrote, "On a scale of one to infinity, how excited are you to see #InfinityWar on May 4th?" When Robert Downey, Jr. (and definitely not one of his assistants) replied, "Any chance I could see it earlier?", Marvel tweeted back, "Anything for you, Mr. Stark! How's April 27th?" Yup, a totally normal way to announce when the possibly-most-expensive-film-ever is coming out.