Neil Gaiman and DC Comics announce 'Sandman Universe' imprint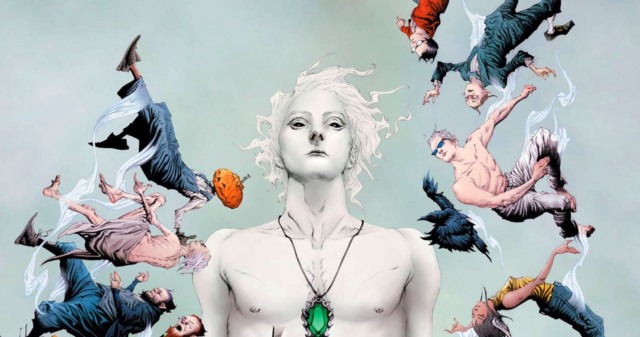 Sandman is coming back late this year in a big way. Neil Gaiman and DC Comics have announced that there's going to be a whole Sandman Universe imprint.
Described by Norman Mailer as "a comic strip for intellectuals," the Neil Gaiman-created Sandman is a New York Times Bestseller, as well as a hugely influential and highly acclaimed series that's celebrating its 30th anniversary next year. The original series, published by DC Comics, ran from January 1989 through March 1996.

Sandman tells the story of Dream of the Endless, who rules over the world of dreams.

In celebration of the impending 30th anniversary, EW has broken the news today that "DC Comics is launching a Sandman Universe line of four new comic series."

They include:

House of Whispers
Books of Magic
The Dreaming
Lucifer

The site continues, "The books will be overseen by Gaiman but written and drawn by brand new creative teams. They will pick up story threads and themes from The Sandman while also adding new characters and concepts."

"The project kicks off this August with The Sandman Universe one-shot special, which will catch readers up on what's been happening in Dream's realm. The most salient fact is that Dream has now gone missing, leaving chaos in his wake."

Be sure to head over to EW to learn SO MUCH MORE about the new universe!